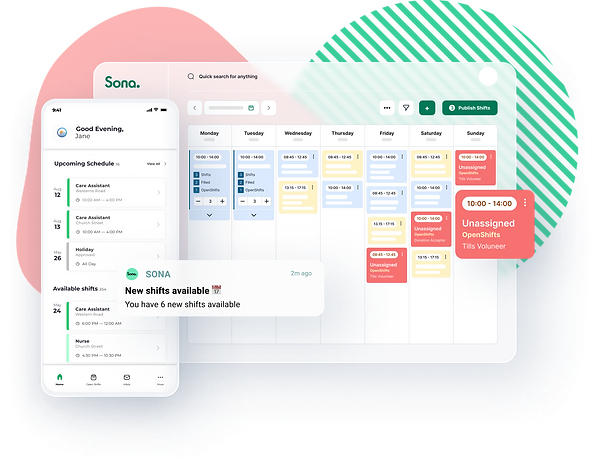 A suite of powerful tools. One next-generation platform.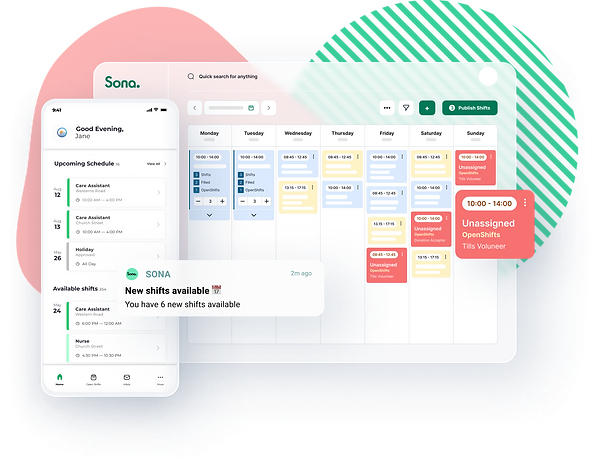 Welcome to the future of frontline work - we'd love to show you around.
Book a demo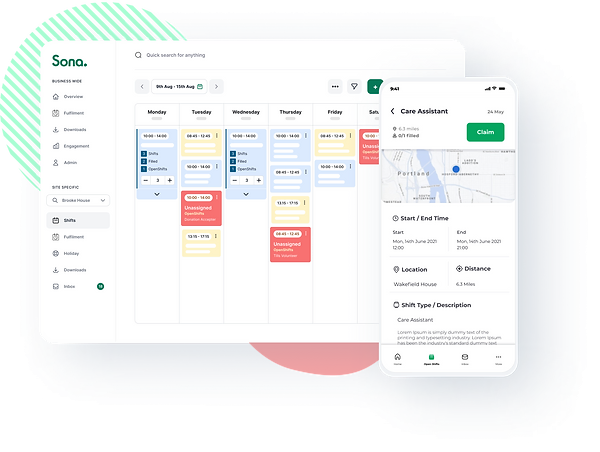 Scheduling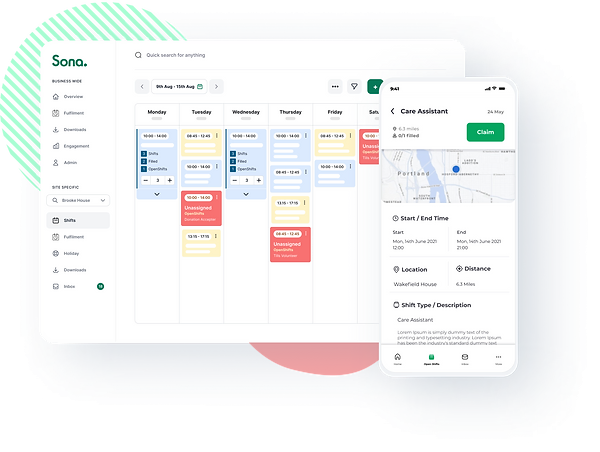 Scheduling custom built for the new era of frontline work.
Create and fill schedules in minutes
Syncs with our shift fulfilment tool to help managers find cover faster
View schedules, overtime and absence across sites and roles with a click
Staff have instant access to their schedule in the app - it updates in real time so it's always accurate
Book a demo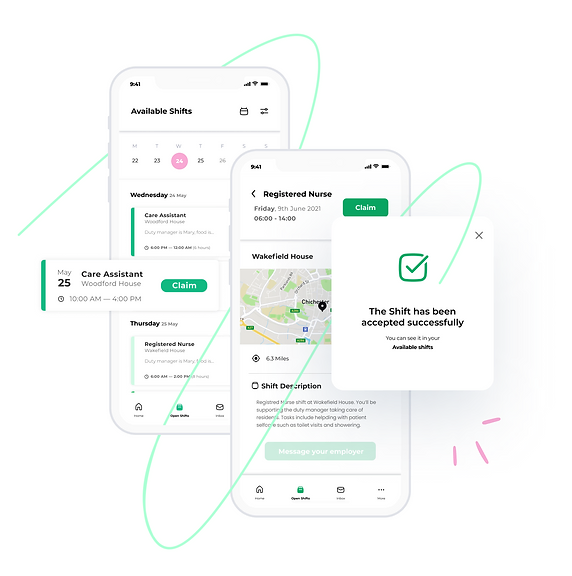 Shifts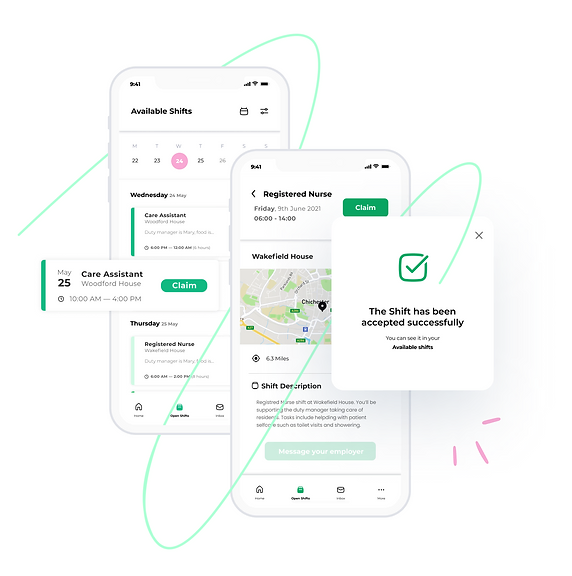 Maximise shift coverage by creating your own internal shift marketplace.
Intelligent auto-notifications tell all your eligible staff about available shifts, which they can claim instantly on their phones.
Staff can access a full list of available shifts in the app and book themselves in at any time
Set and forget for managers - the system automatically filters for staff availability and role
Book a demo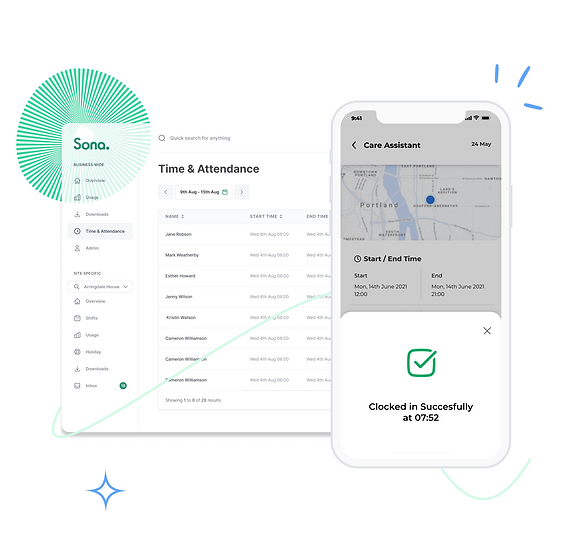 Time & attendance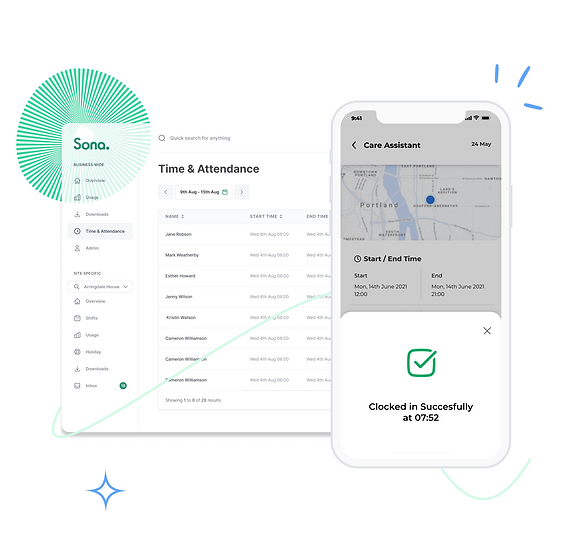 Mobile clock in and out for accurate time recording.
Enable employees to clock in and out with a tap
Ensure everyone is where they need to be thanks to GPS-based geotagging
Access and view all your time and attendance data in one place and sync it directly with payroll
Book a demo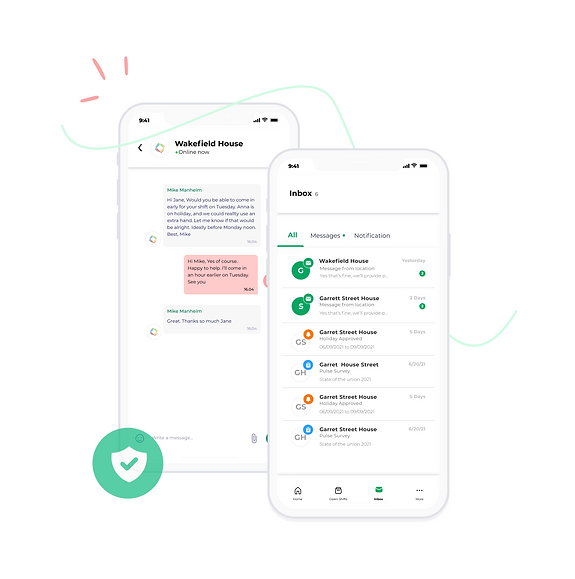 Communication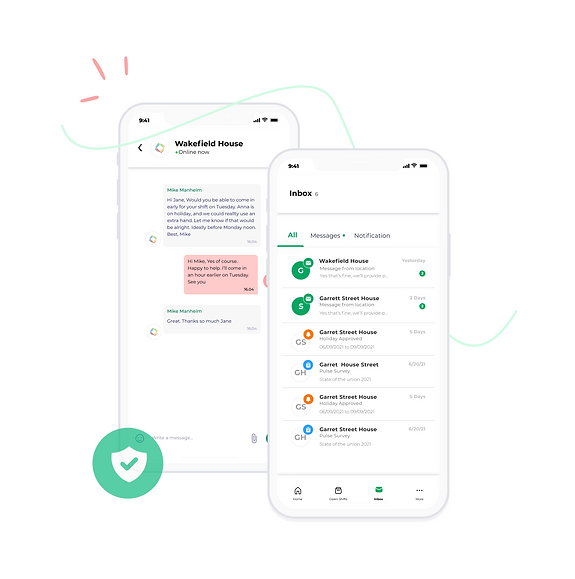 Smart communication that keeps your teams engaged.
Share updates company-wide with a click through the newsfeed
One-to-one and one-to-many instant messaging for secure internal communication
Never miss important shift updates with our smart notification system
Book a demo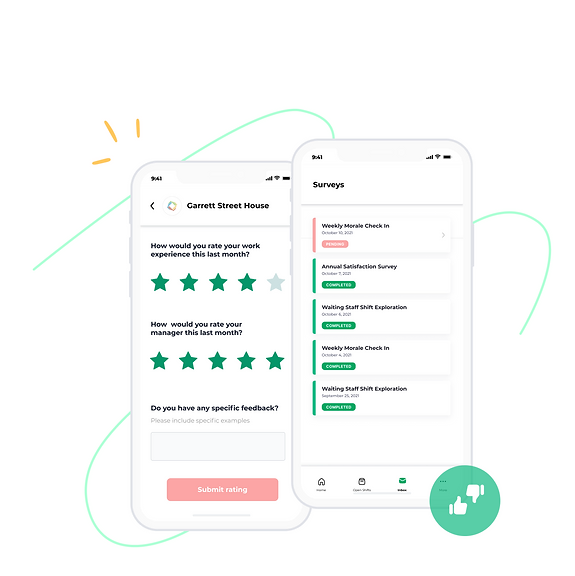 Feedback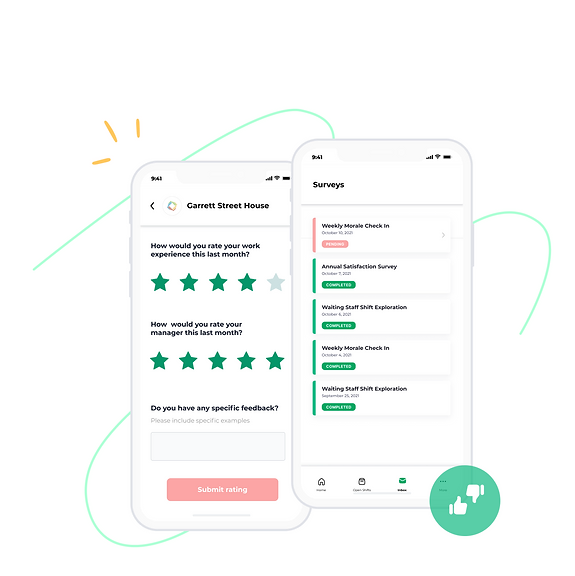 Elevate your employee experience through feedback.
Create and share pulse surveys with either your entire organisation or specific sub-groups
Empower staff to leave quick post-shift feedback
Generate regular, actionable insights for your organisation
Book a demo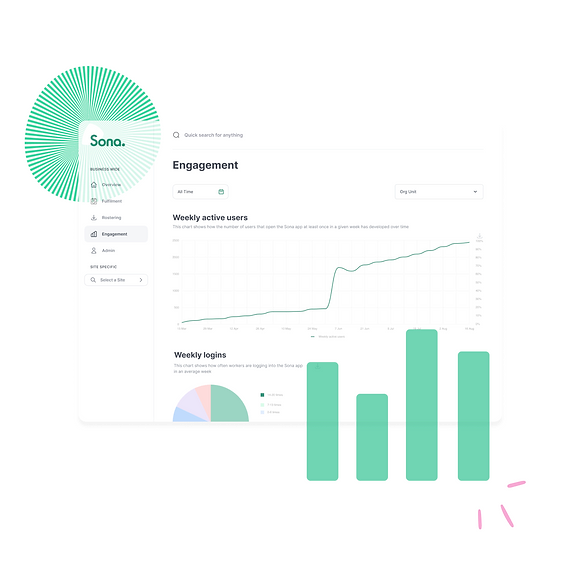 Workforce Insights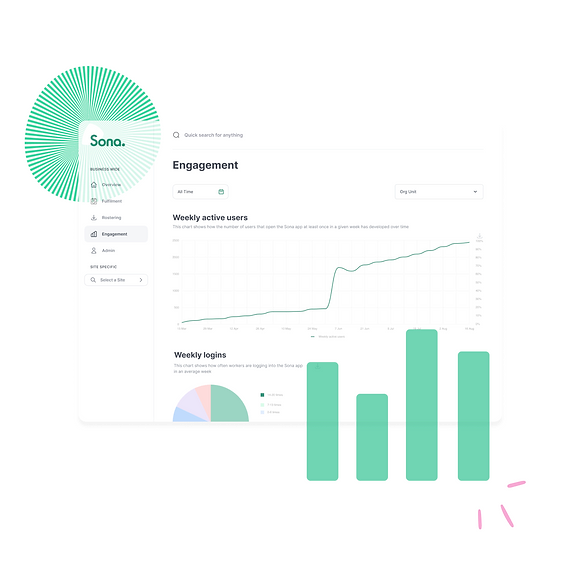 Make data-driven decisions in real time.
Our super-configurable dashboards give you quick and easy access all the insights you need:
Schedule gaps and coverage
Shift fulfilment and shift patterns
Employee engagement and feedback
Site and manager level statistics
Book a demo
Get more of your systems with our integrations
Have some of these features already?

We can integrate them into Sona so your staff can access everything in one place.