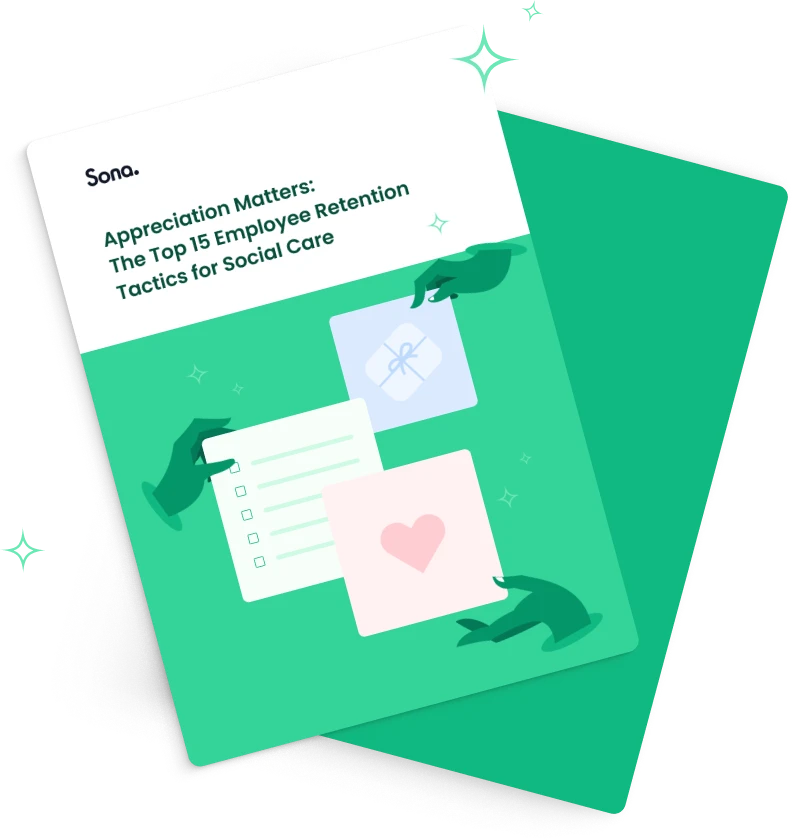 15 top employee retention tactics for social care
PUBLISHED: June 2023
Employee recognition programs are no longer optional - they're a must.
Showing appreciation is crucial for staff retention in the care industry.
Our latest report provides 15 practical ways to boost team morale with proven examples from across the sector. Provide a few details below to get instant access!
Why appreciation is key to staff retention
Faced with an endemic staffing crisis, the Social Care sector must strive to find ways to not only hire new recruits, but hire sustainably, and increase staff retention.
By adopting tactics that show appreciation for staff, managers can expect to see:
Secure employee retention
Higher quality new-hires
Better patient care overall