Assign to Agency
Ensure shifts are covered and maintain consistency with Assign to Agency functionality
If a shift hasn't been picked up by a team member 24 hours prior, the manager can then

assign it to a preferred agency worker

from your supplier lists

Agencies are automatically notified

once a shift has been assigned to one of their staff, reducing admin burden on managers

Boost care outcomes and operational efficiency

by increasing predictability of who is working when across your teams and agencies
Book a demo
Used by 100,000+ frontline staff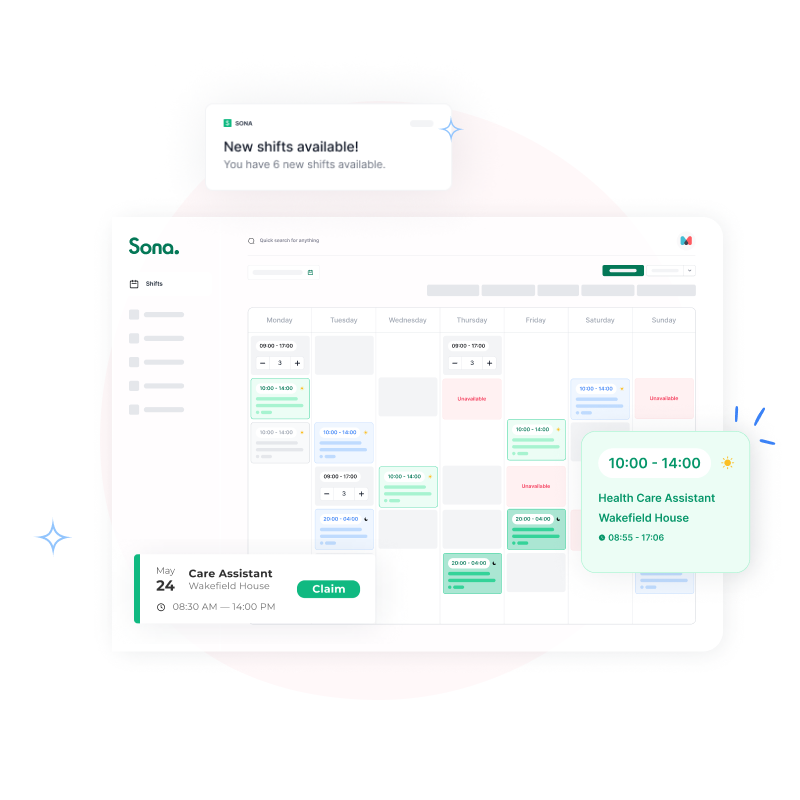 Better outcomes and higher satisfaction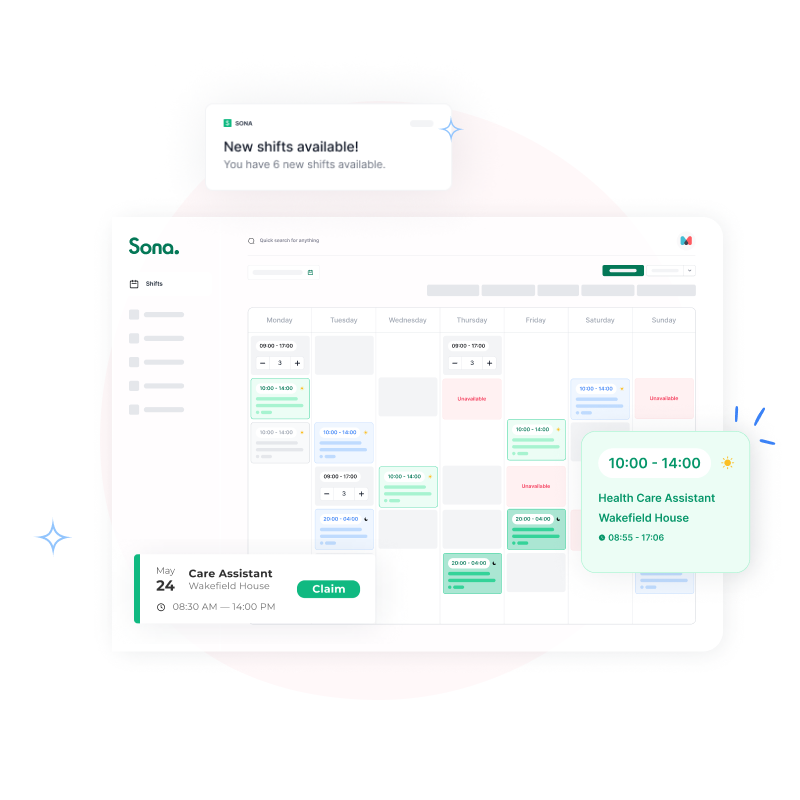 We know that having carers who are familiar with the people you support is essential for providing effective person-centred care. This familiarity helps the caregiver better understand individuals' needs and preferences, leading to better outcomes and higher satisfaction.
We also know it isn't always possible to fill every shift with your own team members, and that's where our 'Assign to Agency' feature can help.
Book a demo
Lower your agency costs
Our e-scheduling software comes with built-in features dedicated to helping you track and reduce your agency spending.
Our Shift Filler feature

automatically matches your contracted staff with relevant vacant shifts

you need to fill.
Mark vacant shifts as 'open' while building/amending the rota - all staff can then see and

instantly claim any unfilled shifts

in the Sona app.
Our customers have

reduced agency spending by up to 40%

through better utilisation of their contracted workforces.
Book a demo
What our customers say


The app we have waited years for! Sona has been a time saver and a stress reliever.


It has helped so much with rota management that now we are not chasing staff for their availability. Instead we are posting shifts and it is up to them to take shifts as and when.

They have listened to our requirements and frustrations with current systems and worked with us to provide a system that will work for our teams and ourselves.

The intuitive e-rostering solution for modern frontline workforces
Loved by managers and employees alike.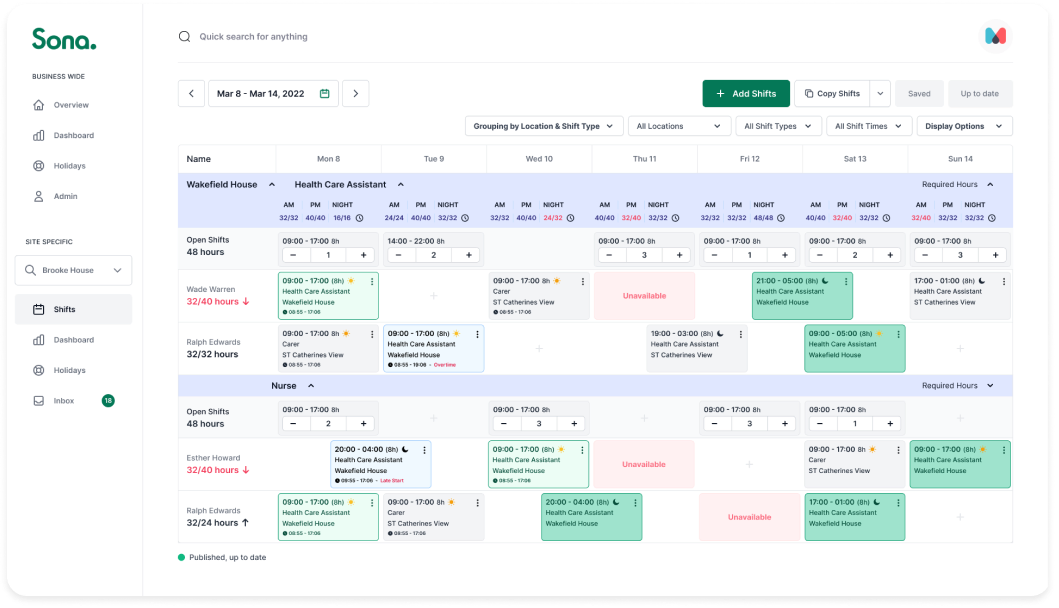 Sona integrates with your favourite systems
Get more out of your existing systems by connect them to your workforce through the Sona app.
Ready to see a short demo?
Select a time to speak with our friendly team.