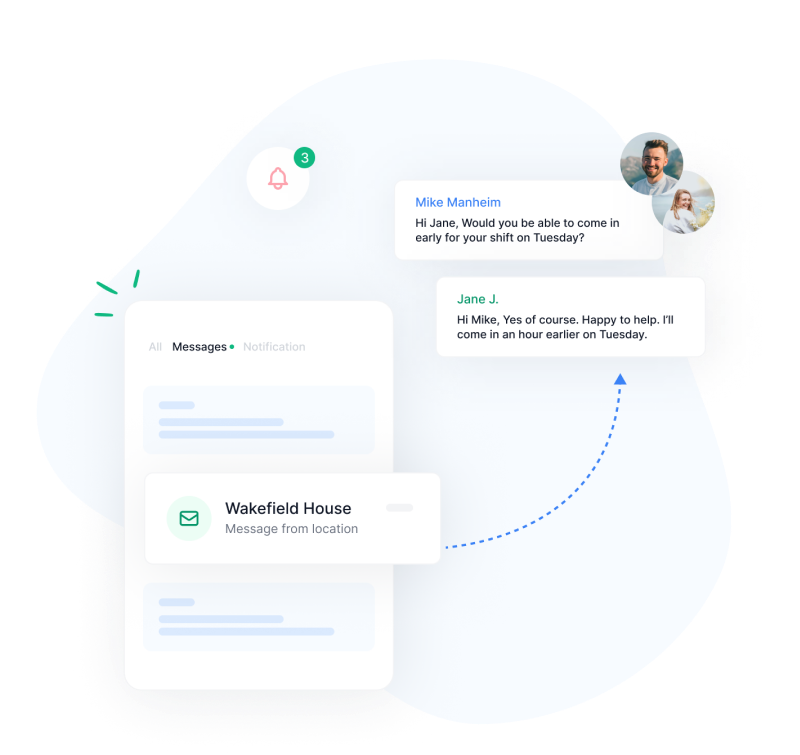 Employee app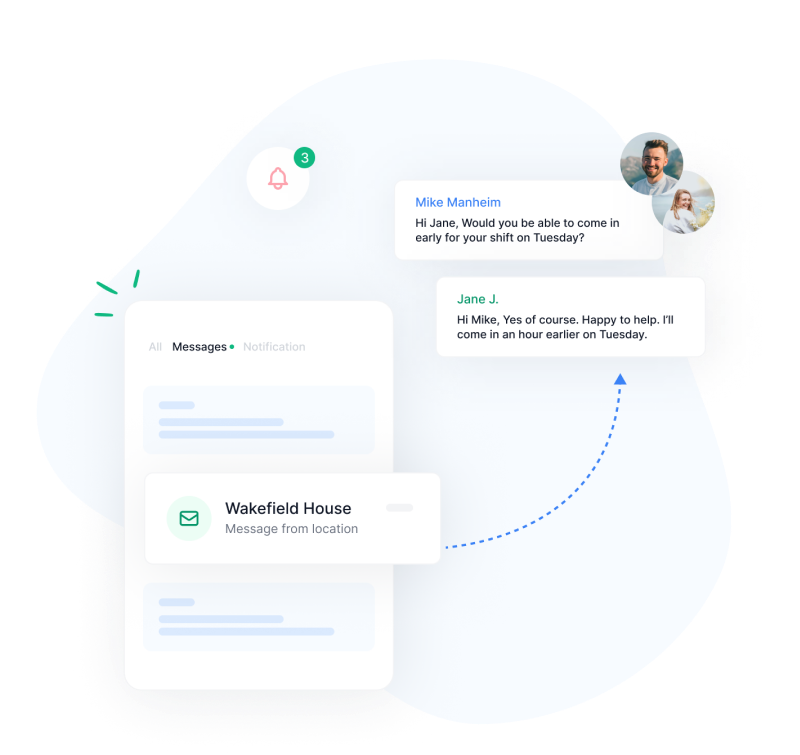 One Inbox to gather all the threads.
Inbox makes it easy for your workforce to keep track of all the important information coming their way
Personalised and intelligent notifications for new relevant shifts, holiday approvals and more
New messages and announcements are clearly visible
Inbox means there's only one place to check for new updates to make sure you haven't missed a thing.
Book a demo
Used by 100,000+ frontline staff





The team at Sona were very helpful and incredibly accommodating to all our requirements, ensuring that we could roll out very quickly and with minimal effort needed on our part.
The system is very well used and is now in all our homes with great results, with not just financial benefits seen but colleague morale having increased as they can easily see their rotas and also pick up extra shifts as they want to.
The intuitive e-rostering solution for modern frontline workforces
Loved by managers and employees alike.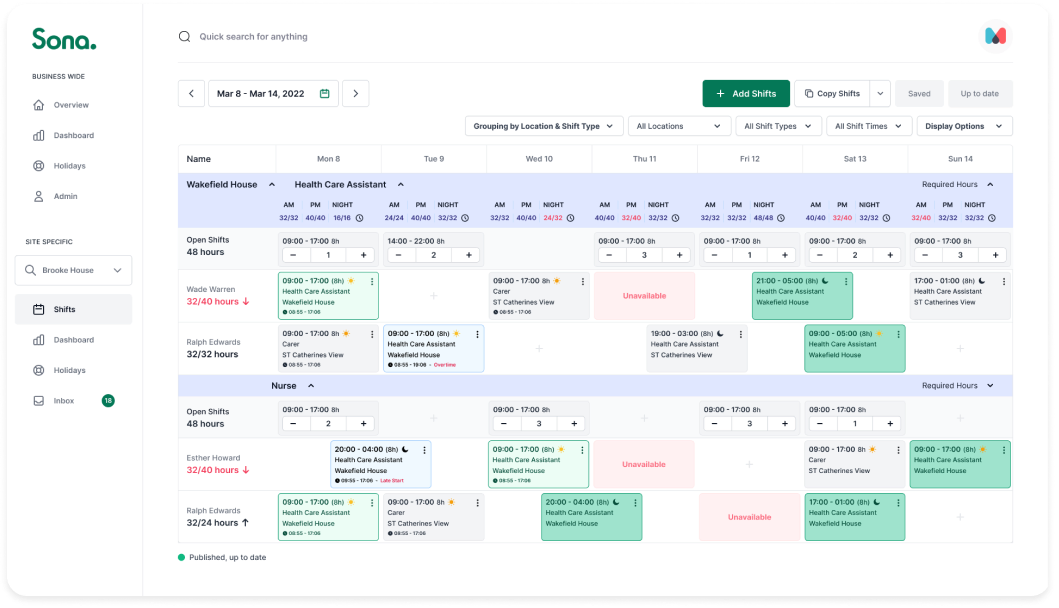 Sona integrates with your favourite systems
Get more out of your existing systems by connect them to your workforce through the Sona app.
Ready to see a short demo?
Select a time to speak with our friendly team.