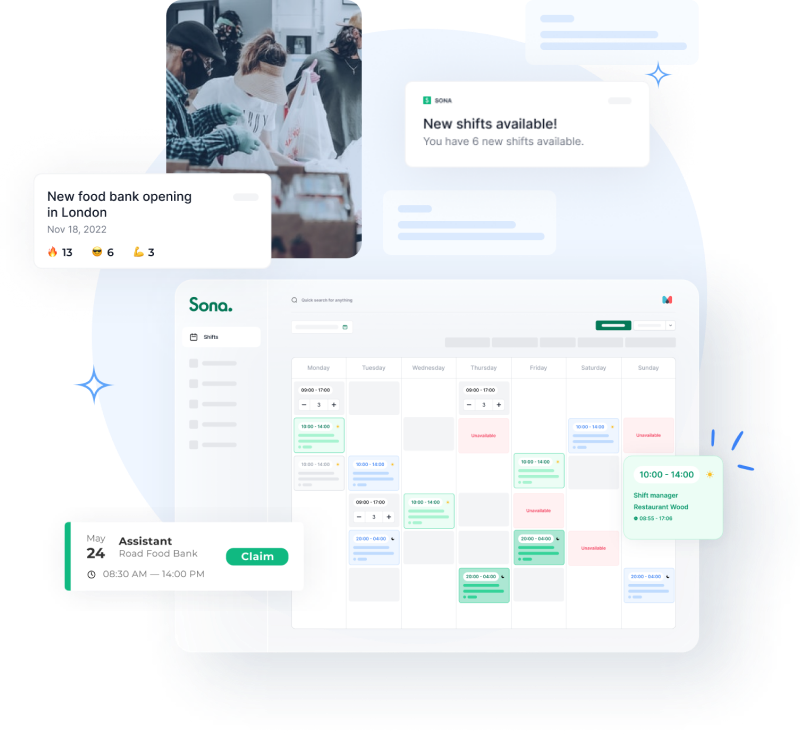 The award-winning platform for charities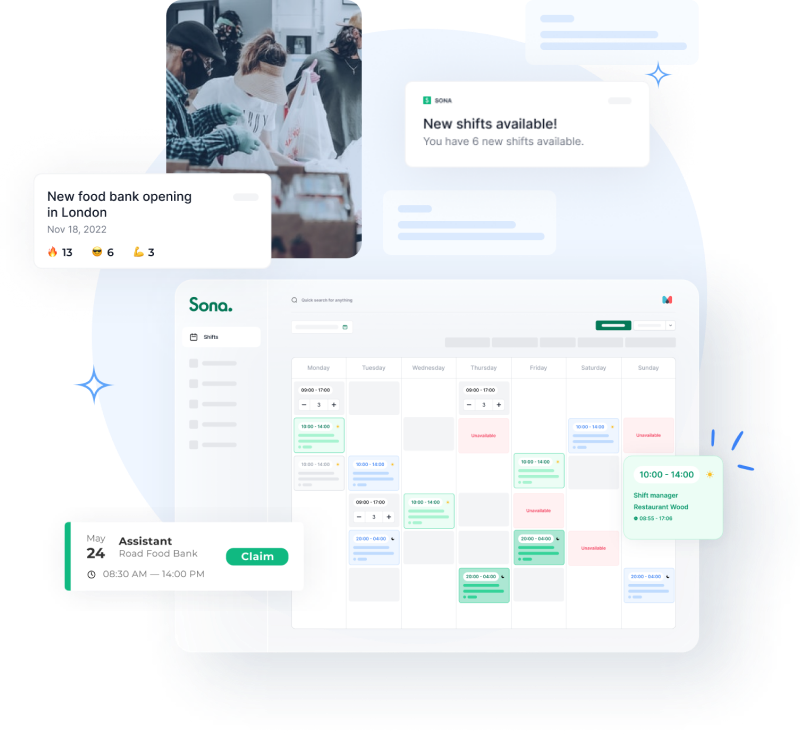 Bring out the best in your teams and volunteers with the employee app designed for charitable and care organisations.
Reduce staffing agency use and improve care standards by maximising shifts from our own staff
Automate more administrative processes and free up managers to focus on the things that matter most
Improve your employee experience with better comms and eliminate sources of frustration at work
Book a demo
0
%
reduction in agency spend
0
hrs
saved per manager per week
0
%
shift fulfilment within 24hrs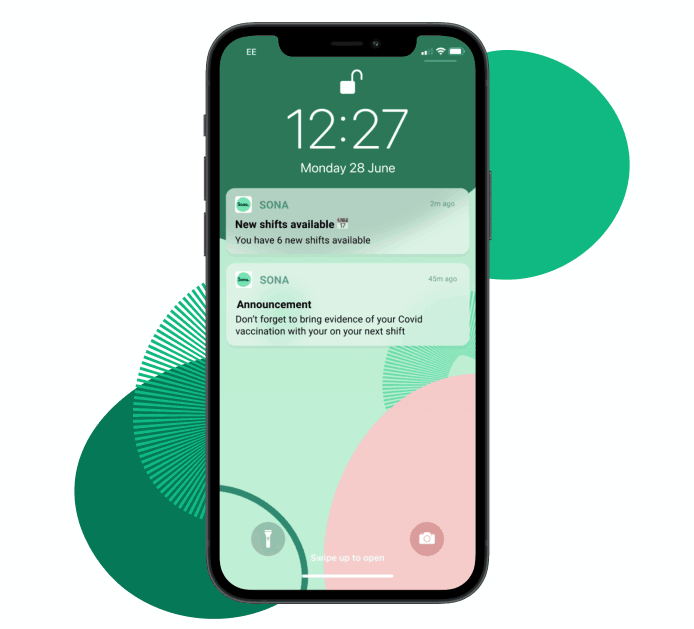 Wave goodbye to the ring round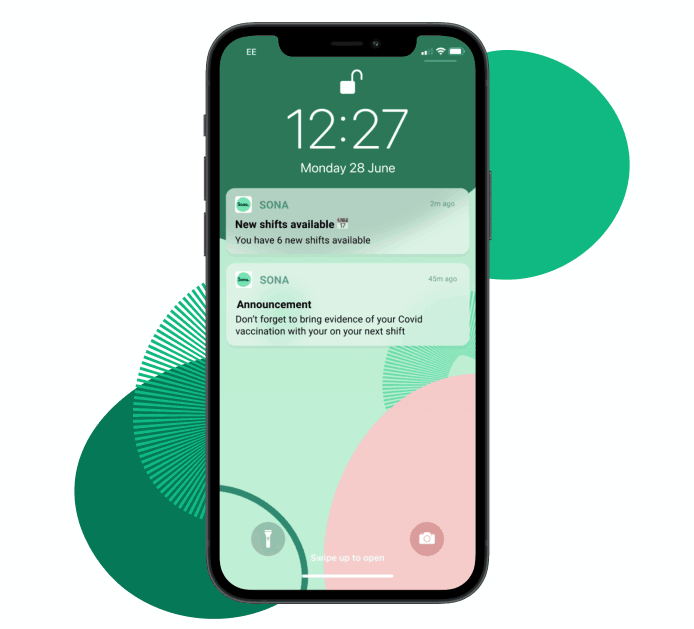 Sona is your shortcut to finding shift cover.
Intelligent auto-notifications tell all your eligible staff about available shifts, which they can claim instantly on their phones.
Fill up to 70% of your open shifts within 24 hours
Reduce staffing agency costs by over 35%
Save managers 5 hours a week in rota-related admin
Book a demo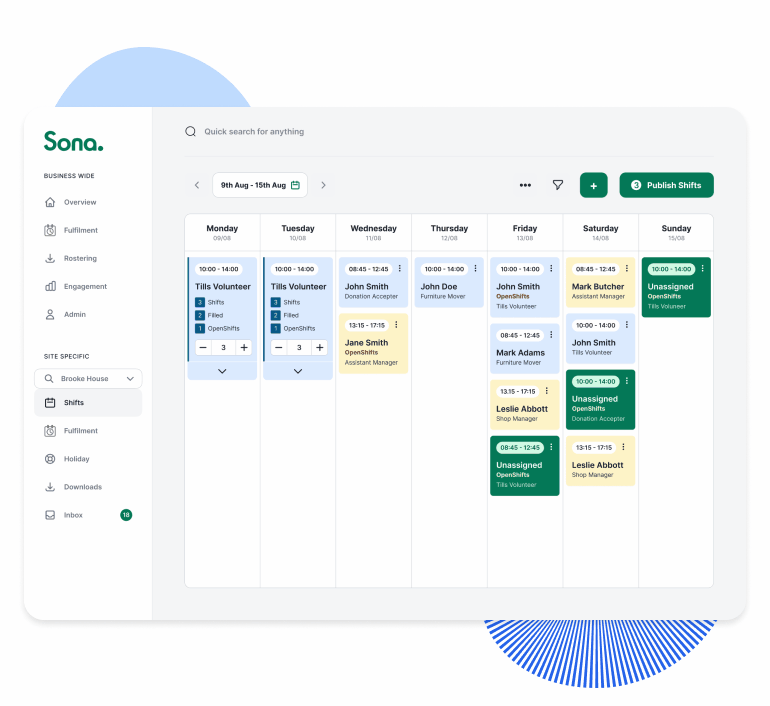 Healthcare operations are complex...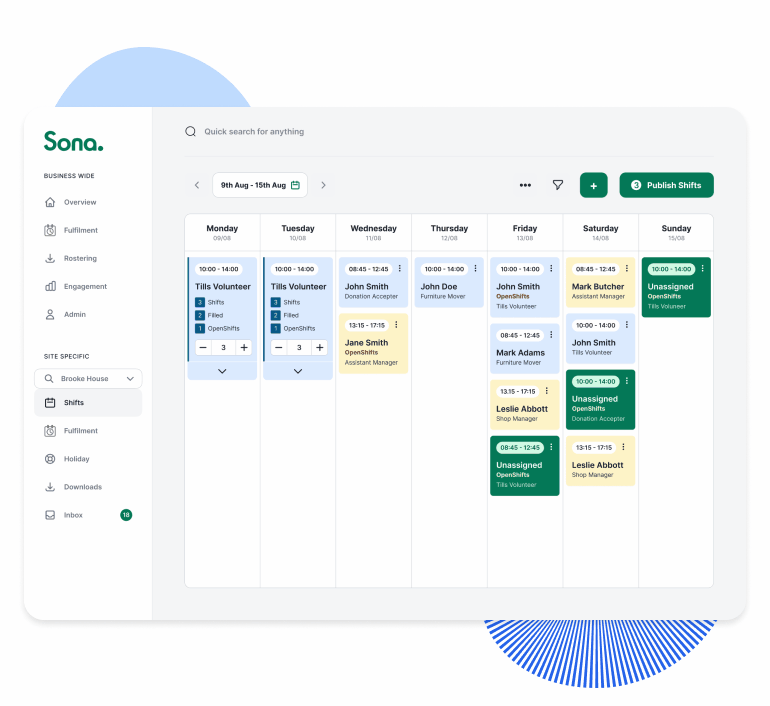 ...staff scheduling shouldn't be.
Sona centralises all your shift information to make scheduling across sites a breeze.
Create and fill team schedules in minutes​
View and manage schedules, overtime and absence across sites and roles with a click
Ensure staff are always up to date by giving them real time access to their schedules
Book a demo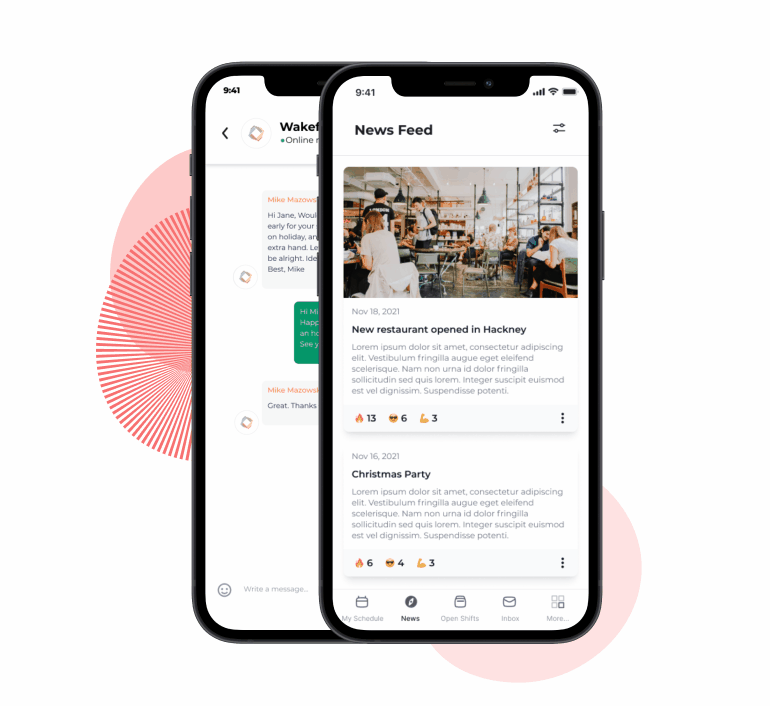 Employee engagement for the digital age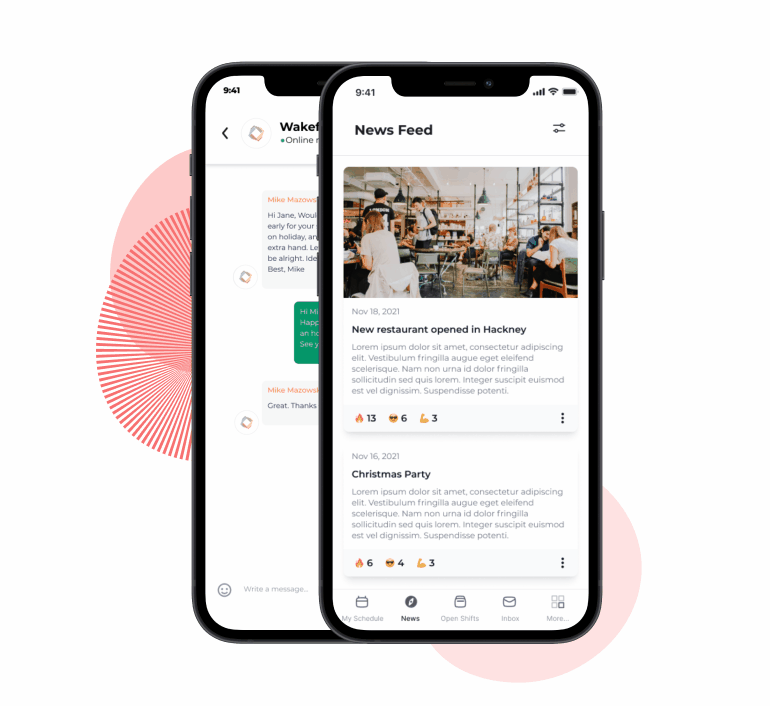 Smart communication that keeps your teams engaged.
90% of healthcare staff say that better internal communication would have a positive impact on how they feel about work.
Avoid comms fatigue and increase engagement by streamlining your internal communication
Connect your entire frontline with in-app instant messaging and feedback
Secure your sensitive patient, staff and company information by keeping it off WhatsApp and other personal channels
Book a demo
What our care customers say
"We've seen engagement increase after rolling out Sona. Our staff are picking up shifts they never would have before."
HEAD OF HR, HIGH STREET HOSPITALITY CHAIN
"Sona is a dream come true for our managers. They are saving so much time every week."
OPERATIONS DIRECTOR, NATIONAL CARE PROVIDER
"It's by far the most intuitive scheduling system I have seen. It makes my day so much easier."
GENERAL MANAGER, LARGE CARE PROVIDER
Used by 100,000+ frontline staff





Ready to see a short demo?
Select a time to speak with our friendly team.