Practical reporting. Transformational insights.
Track every metric that matters in real-time with Sona's customisable data dashboards.
Book a demo
Stay on top of every key data point with a click
We know that your operations are only as good as your data.
That's why every data dashboard in Sona is fully configurable, giving you instant access to the reports and insights you need across locations, roles and departments.
Shift fulfilment
Labour productivity
Employee engagement
Hours and absence
...and much more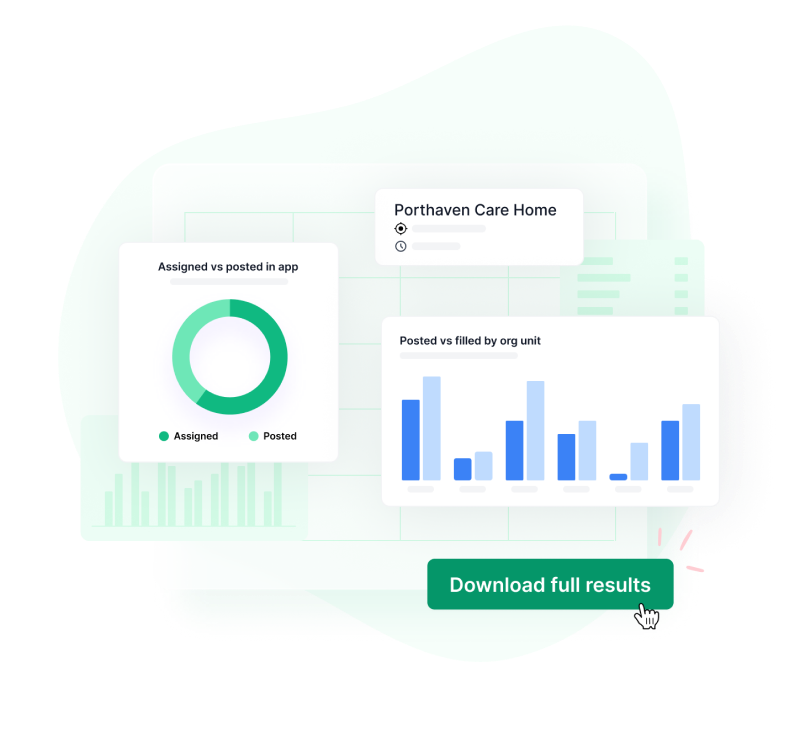 Report and export instantly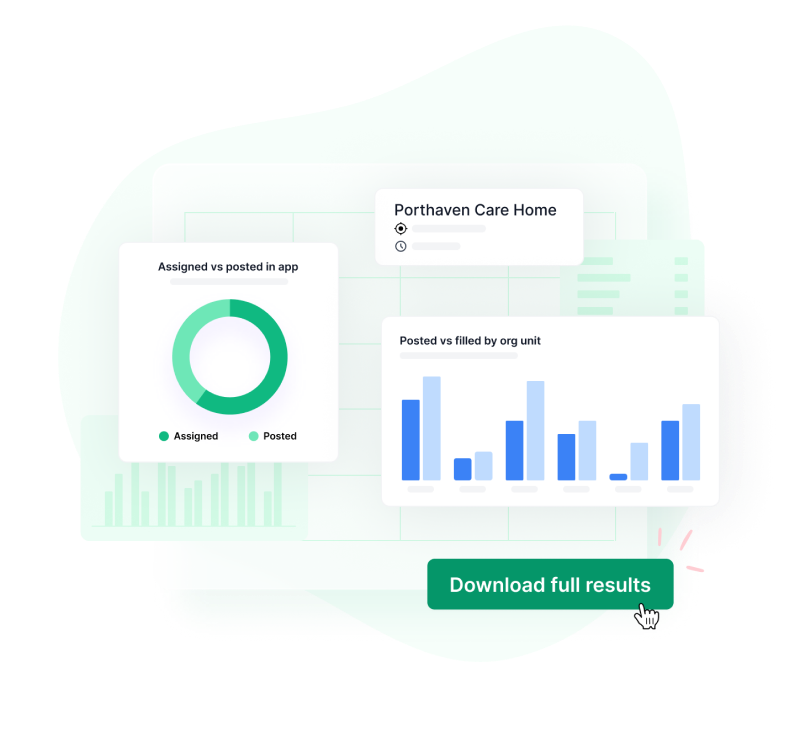 Whether it's payroll or people data, Sona gives you all the reports that are critical to your business.
Making sure everyone has the latest data shouldn't be a hassle:
Automatically generate accurate hours reports for running payroll
Download any dashboard to CSV
Dig even deeper with advanced filtering options
Book a demo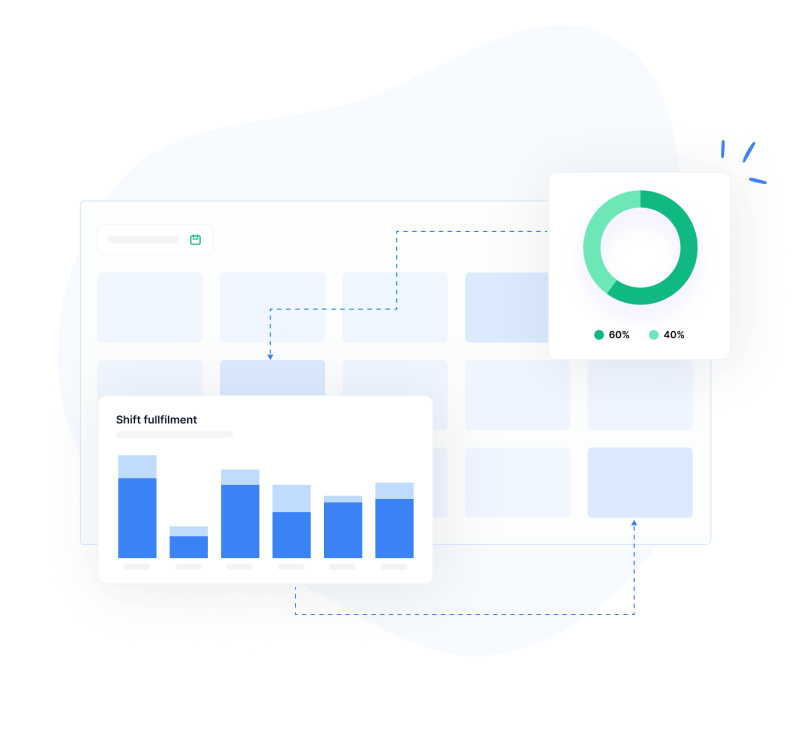 Optimise your operations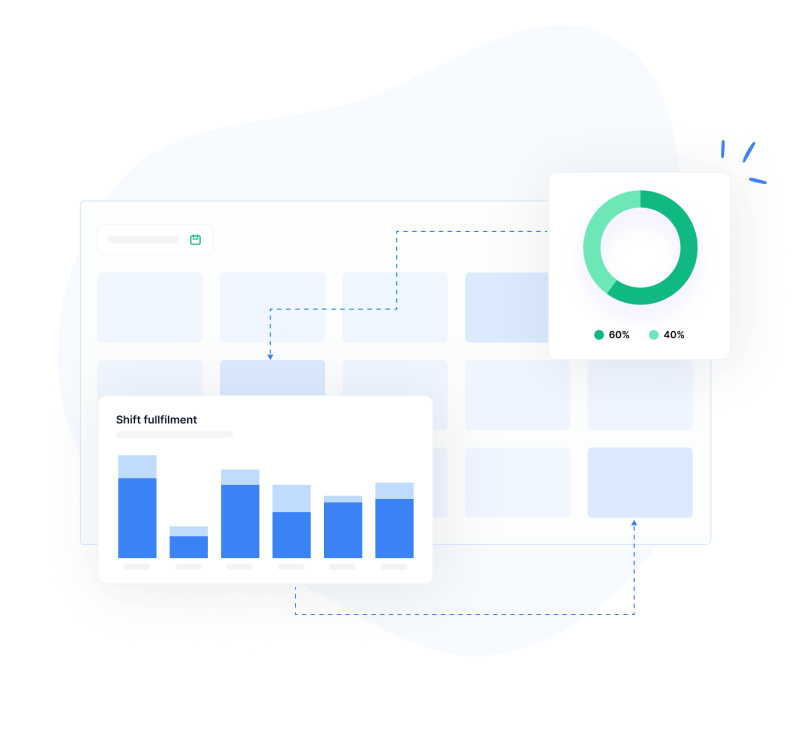 Build better rosters and manage your teams and people costs more effectively with ultra-configurable dashboards.
No more spreadsheet manipulations. Use our real-time, interactive dashboards to track your operational performance metrics such as:
Contracted, worked and commissioned hours, variance and distribution of hours
Shift fulfilment rates and sources, plus agency utilisation
Used and untaken holiday, entitlement by employee, role and site
Book a demo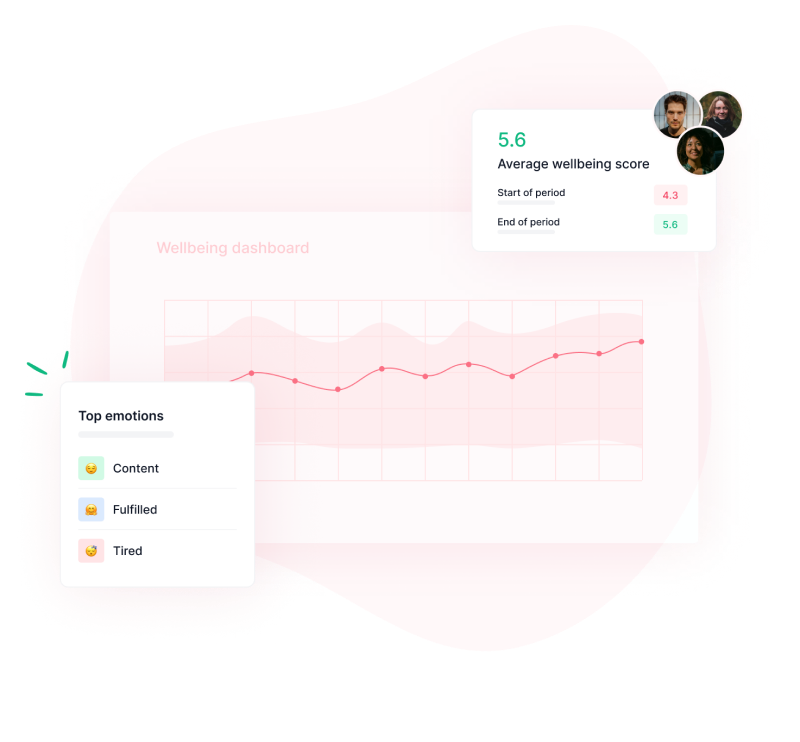 Real-time retention data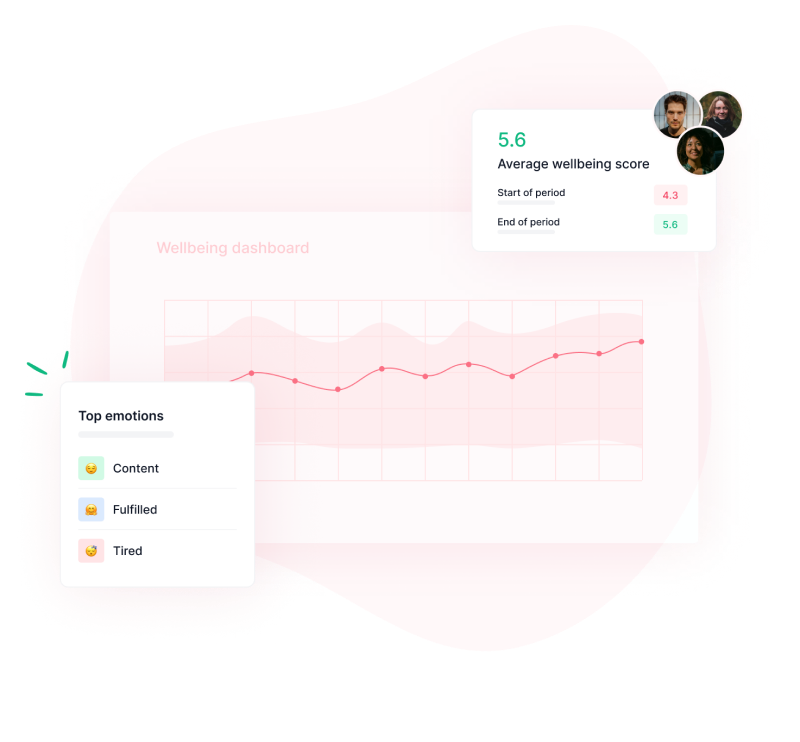 Take the pulse of your workforce with live wellbeing and engagement dashboards.
Customers that have our retention feature set switched on can access an additional range of real-time people analytics:
Track individual and team wellbeing over time and across locations
Identify your most and least engaged employees
Plus all the usage metrics you need to ensure your teams are getting the most out of Sona!
Book a demo
Seamless data exchanges through integrations
Get more out of your existing systems by connect them to your workforce through the Sona app.
Ready to see a short demo?
Select a time to speak with our friendly team.