Scheduling for frontline teams
Sona's smart scheduling system allows you to create and fill your rotas in seconds. Building a staff roster couldn't be easier.
Trusted by frontline companies around the UK and Ireland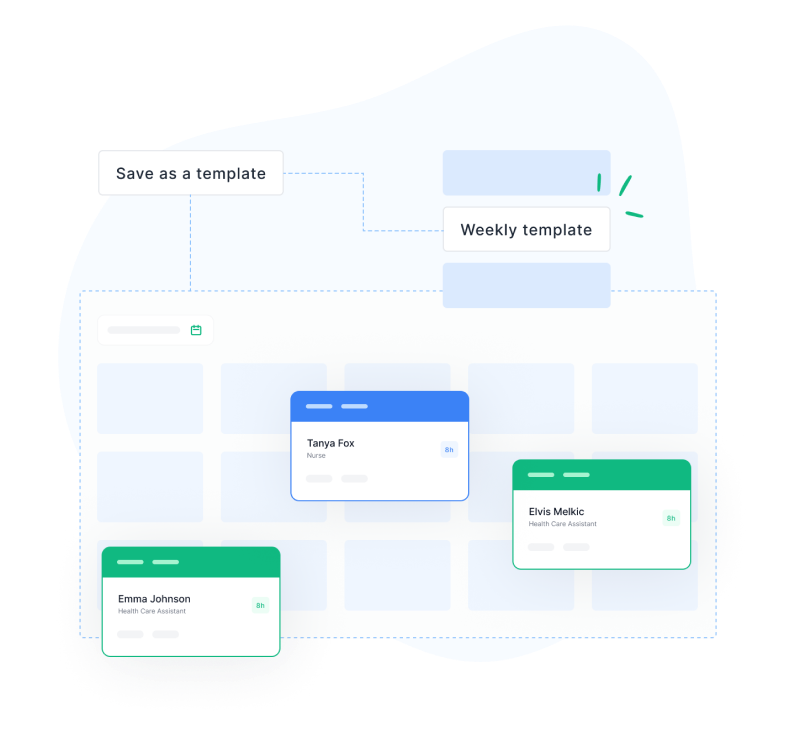 Rostering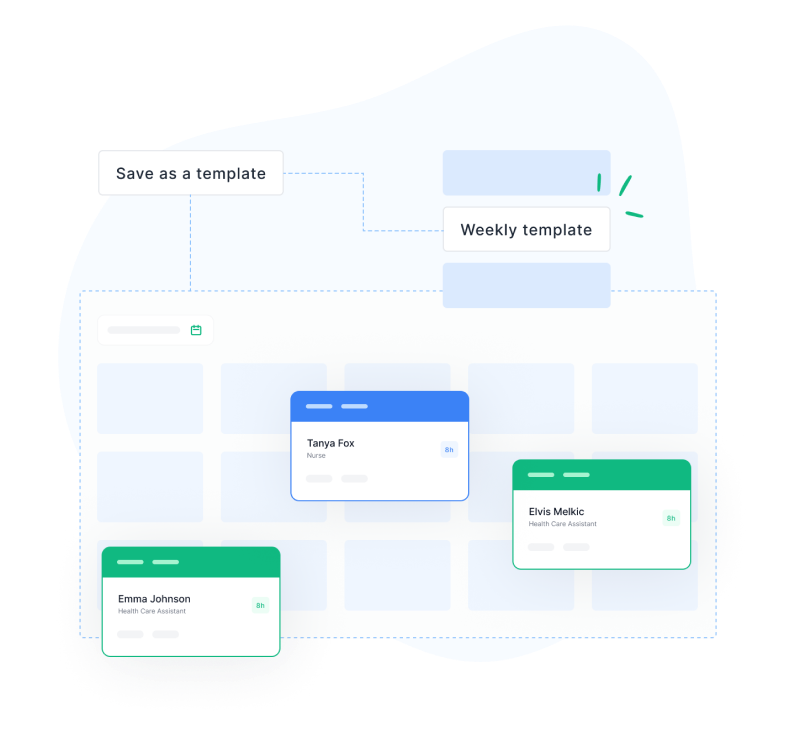 Take the headache out of assigning and filling shifts
Staff shortages and short notice changes are a constant headache for managers. Sona helps you build full rosters in minutes:
Dynamic templates


Create and save custom templates so you can populate rosters in minutes.

Assign shifts


Managers can bulk-assign shifts to fit recurring shift patterns.

Shift Filler


Managers can set 'open' shifts that available staff can pick up as they choose.
Book a demo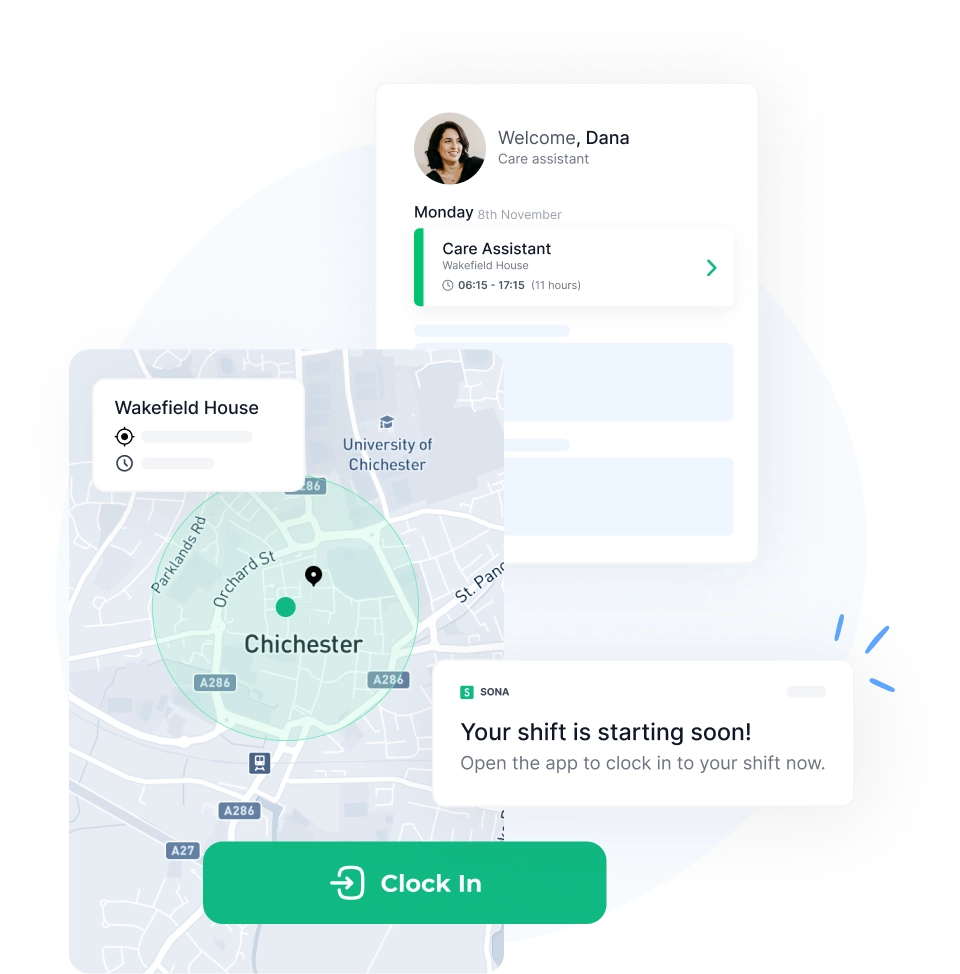 Time and attendance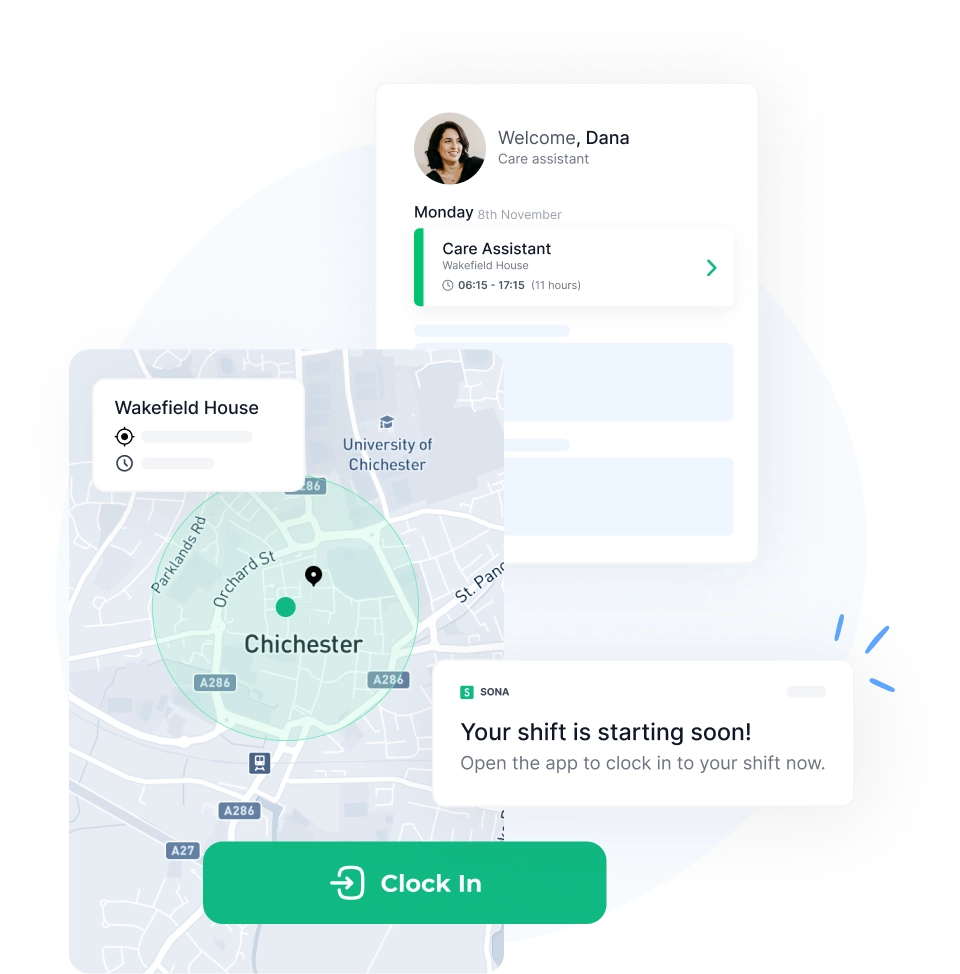 Robust digital T&A for easy time recording and one-click payroll reporting.
Replace paper timesheets and error-prone payroll reports and avoid payroll overspend by moving your timekeeping processes online with Sona.
Mobile time-clock
Allow employees to clock in and out of shifts via their mobile phones with geo-fenced timesheets.

Easy exceptioning


Make complex exceptioning quick and easy for managers with guided processes and helpful prompts.

Payroll reporting


Automatically generate accurate payroll reports that will account for every minute worked and save managers and finance countless hours
More information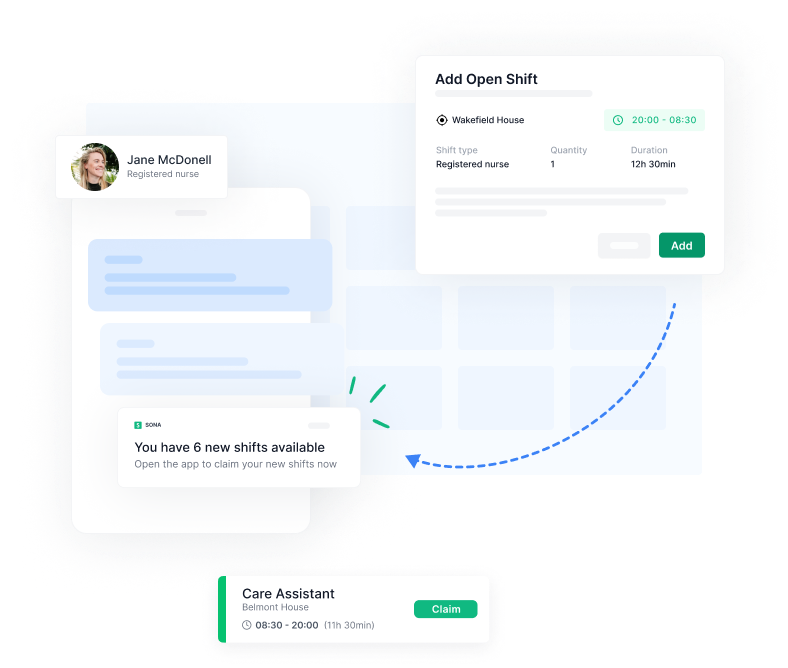 Shift Filler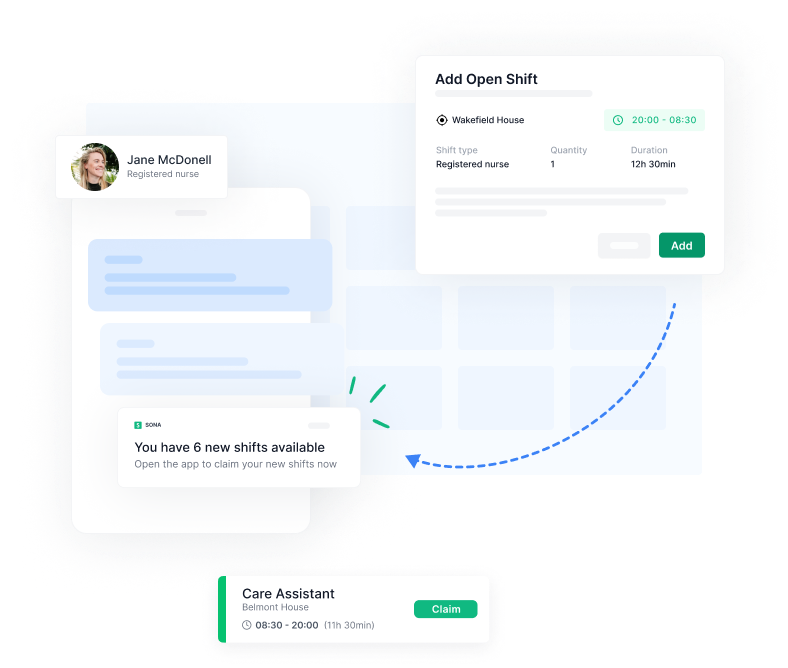 A 'shift marketplace' that shows employees the available overtime shifts they can claim in seconds.
Sona's Shift Filler feature allows you to fill vacant shifts in seconds. With our advanced system, you can easily schedule staff to ensure adequate coverage and avoid disruption to your operations.
Fill vacant shifts instantly and efficiently
Customize shift options based on individual staff preferences and qualifications
Ensure adequate staffing coverage to maintain seamless operations
Avoid disruptions caused by understaffing or scheduling conflicts
More information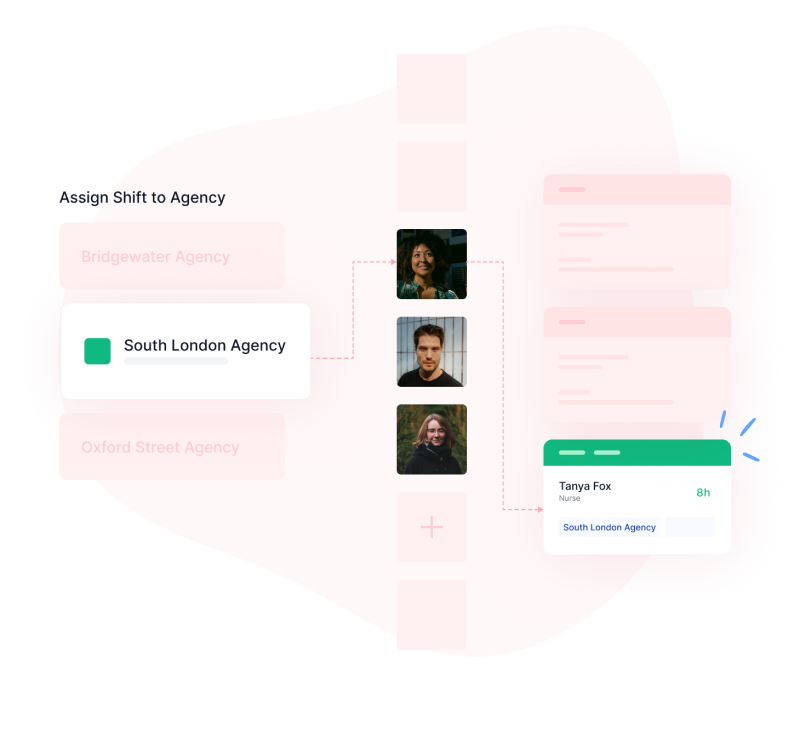 Assign to Agency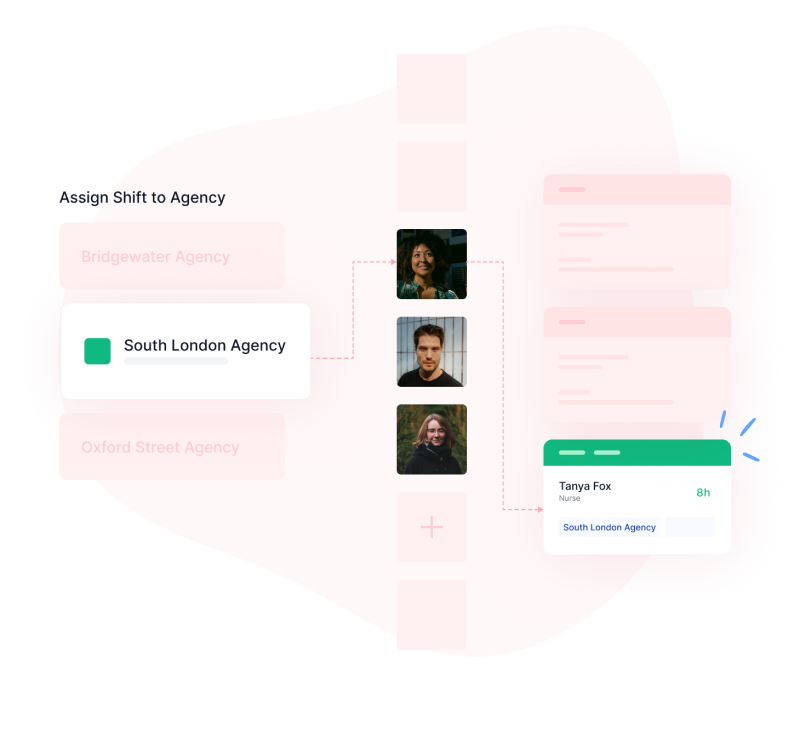 Efficiently manage staffing assignments and communication with agencies
Sona's Assign to Agency feature allows you to easily manage staffing assignments, streamline communication with agencies, and maintain accurate records of staff assignments.
Simplify staffing management by easily assigning staff to agencies
Streamline communication with agencies through the Sona platform
Maintain accurate records of staff assignments for auditing and reporting purposes
Increase transparency and accountability in staffing management
More information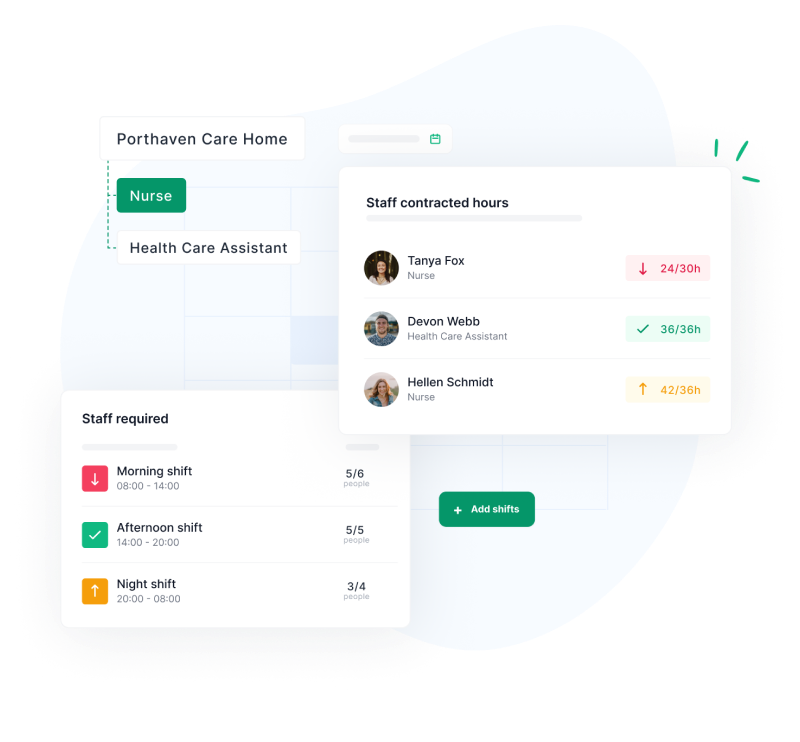 Built for all work types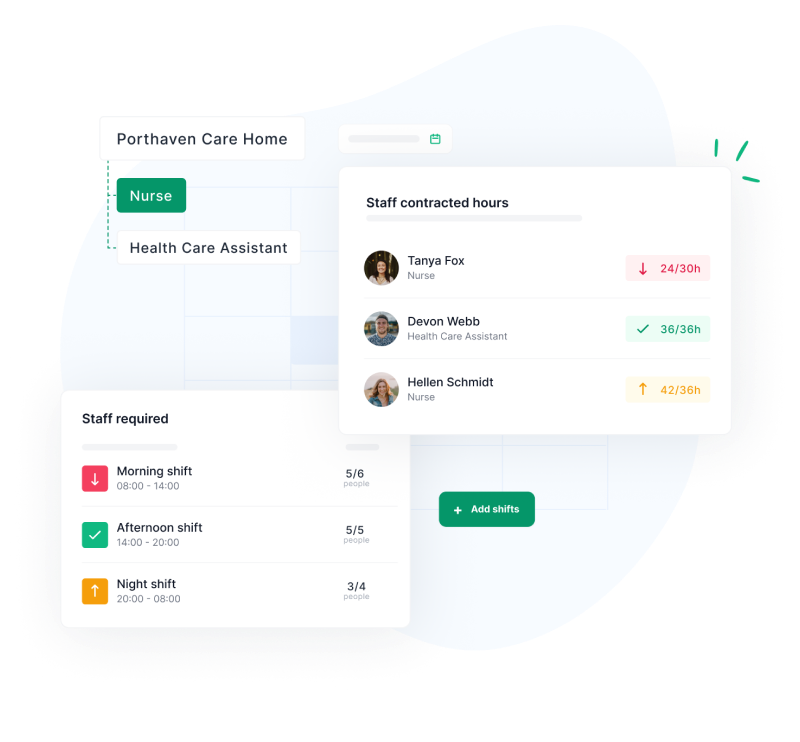 Handle multiple contract types, pay codes, plus TUPE and agency staff, with ease.
Gone are the days of manually keeping track of which contract each employee is on and how their overtime or waking night shifts should be counted. Sona is built to handle:
Staff contract types
Sona customers seamlessly track more than 20 different employee contract types

Working time directive


Customisable rules prevent staff from working outside the rules you set for your organisation

Agency integration


Keep track of shifts that have been assigned to agencies from the same roster view
Book a demo
A few of our customers...


The app we have waited years for! Sona has been a time saver and a stress reliever.


We cut agency hours by 63% within the first three months of using Sona.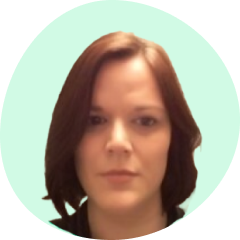 Claire Kennedy
Head of HR, Advinia Health Care

They have listened to our requirements and frustrations with current systems and worked with us to provide a system that will work for our teams and us.

Sona integrates with your favourite systems
Get more out of your existing systems by connect them to your workforce through the Sona app.
What are the benefits of digital rostering?
There are lots of benefits to using dedicated, cloud-based rostering software, but three of the biggest are:
1 Time efficiency
Rota management is one of the most time-consuming parts of a manager's week. The right software can automate a lot of the manual roster work and reduce the time it takes to complete the tasks that can't be automated.
2 Higher quality data
Having reliable digital records of when and where staff worked means a more accurate payroll. But it also lets you access valuable real-time intelligence about your people and operations that can help improve future schedules.
3 A better employee experience
Making rosters available digitally to your staff gives them greater control and flexibility over their working hours and fairer access to overtime. It also makes shift-based communication quicker, easier, and less intrusive when they're not on shift.
Can I use Sona to schedule all my different shift and role types?
Yes. Rostering in Sona accommodates all working patterns, shifts, and role types. So full-time staff with fixed salaries can be scheduled right alongside hourly workers - not just in one location, but across sites, too.
Do you integrate with other workforce management solutions?
Silos are the enemy of efficient organisations. Sona is designed to integrate with your existing software so your staff can access everything in one place and data can move seamlessly between systems. We offer SSO and we integrate with a wide range of HR, payroll, and WFM platforms.
Book a demo today
We'd love to learn more about your organisation and explore what Sona can do for you.