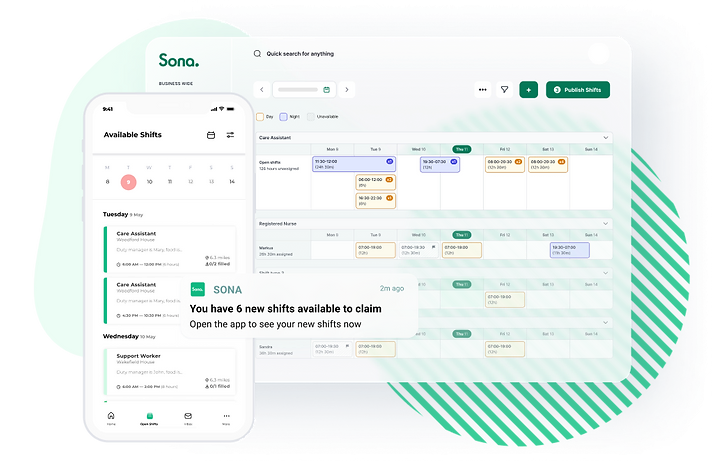 Tired of spending money on agency staff?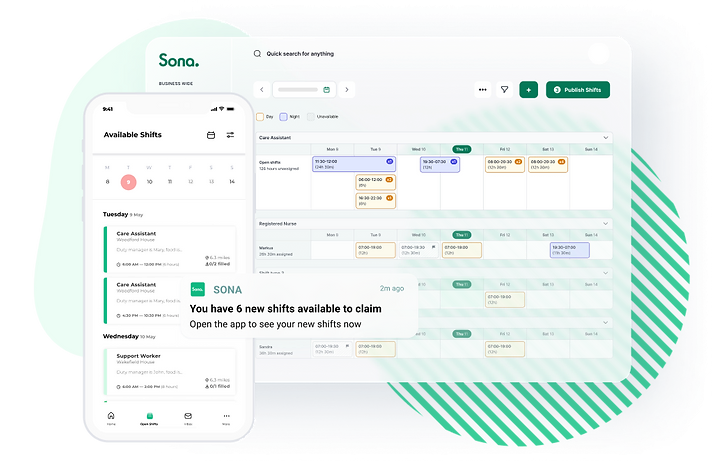 Fill 50% more shifts with your own employees via Sona Shift Filler. The proven way for health and social care organisations to maximise shift fulfilment.
Book a demo
Used by 15,000+ frontline staff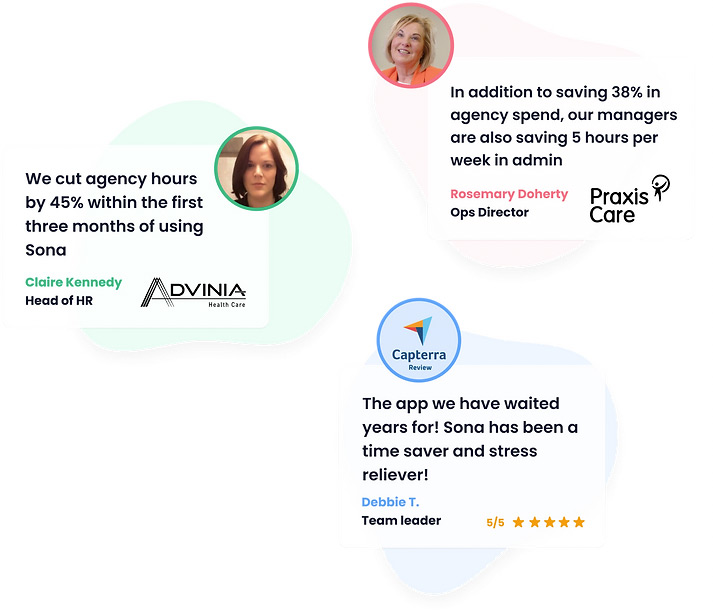 What is Sona's Shift Filler App?
A 'shift marketplace' that shows employees the available overtime shifts they can claim in seconds.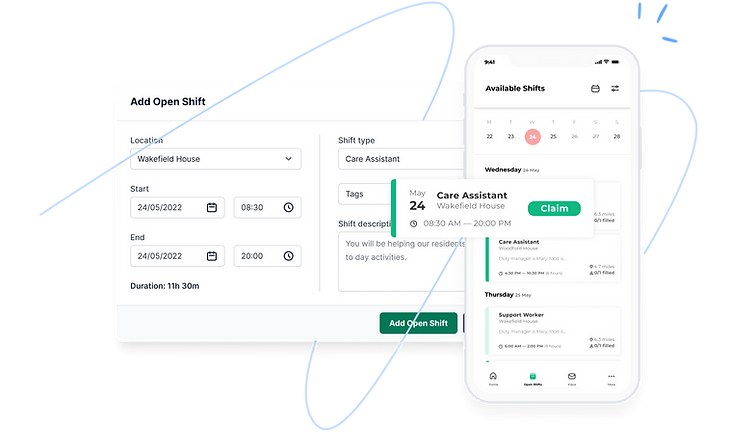 What can I expect from implementing Sona?
40% decrease in agency hours
Decrease agency hours and reduce additional costs by utilising your workforce better across sites
5 hours saved per manager per week
Remove workload involved in filling shifts. The app does the work for you.
2x uplift in staff picking up shifts
With easy and fair access to overtime, you'll see more staff working extra shifts.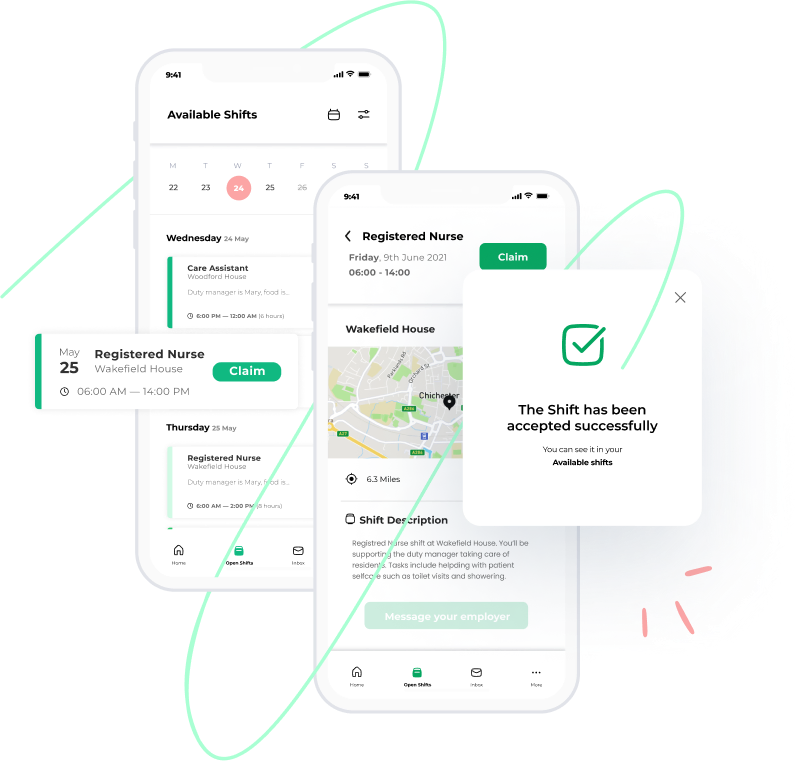 Decrease agency spend by 40%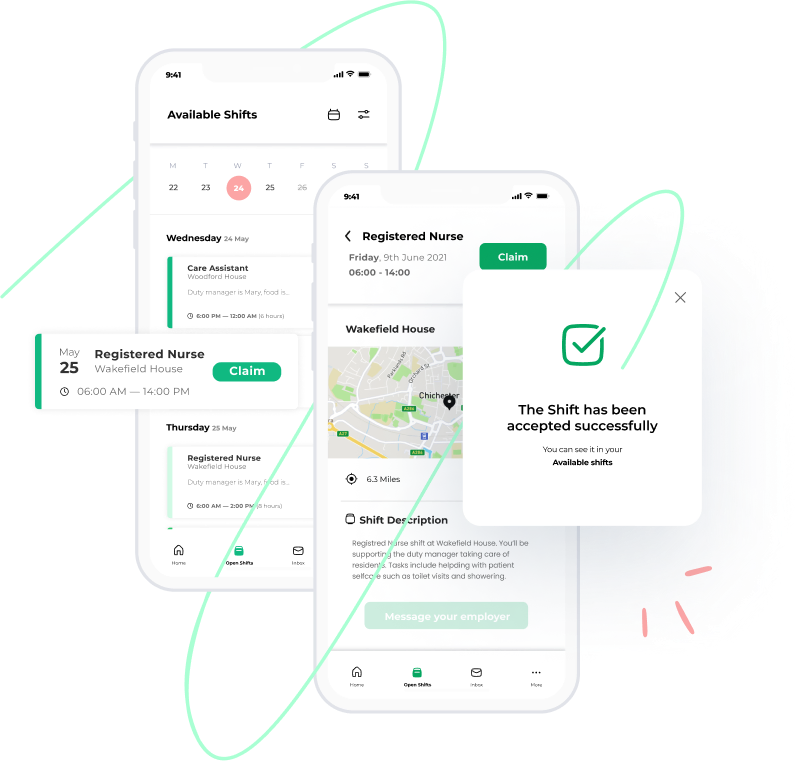 By giving care professionals a much better way to pick up overtime shifts, our customers have seen more than 40% reduction in hours sent to agency.
Sona's Shift Filler is a proven way to fill gaps in your rota with your own staff instead of using an agency. Imagine a shift marketplace where your employees can claim overtime shifts in seconds - across all your locations. It enables better utilisation of your workforce across the business.
Book a demo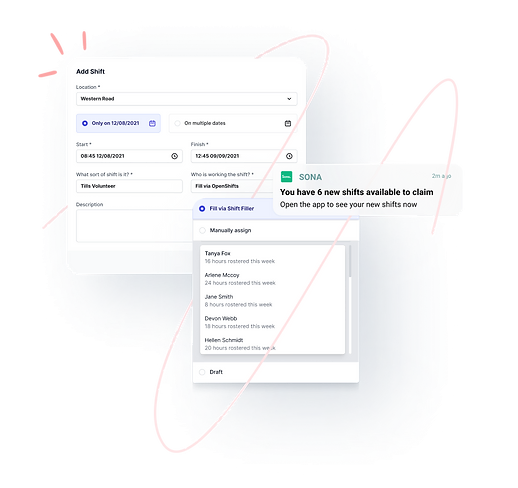 Save your managers 5 hours per week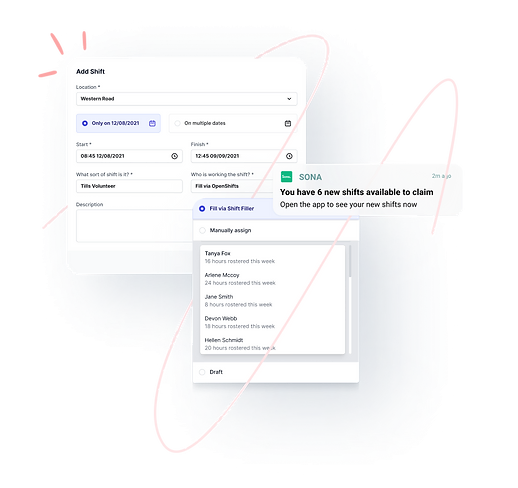 Shift Filler automates the manual work traditionally involved in filling shifts saving team managers more than 5 hours per week.
No need to ring round or send 100s of texts to get shifts filled. All communication is done via automated smart notifications in our dedicated employee app reducing the admin burden and saving managers valuable time.
Book a demo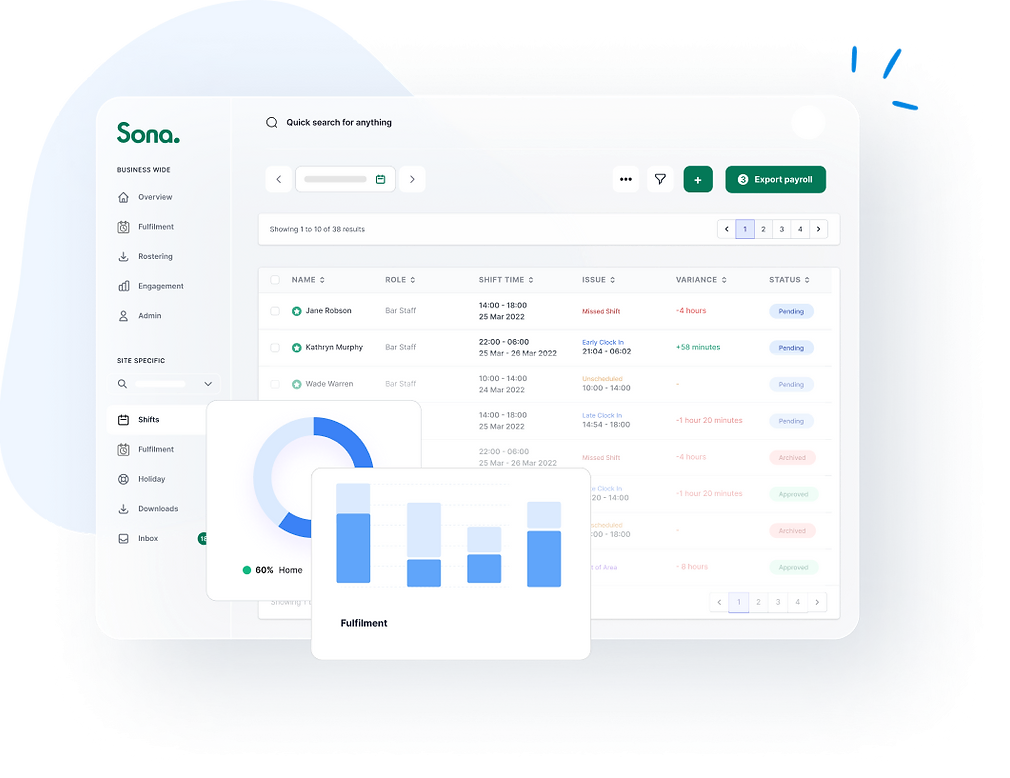 Big uplift in number of staff picking up shifts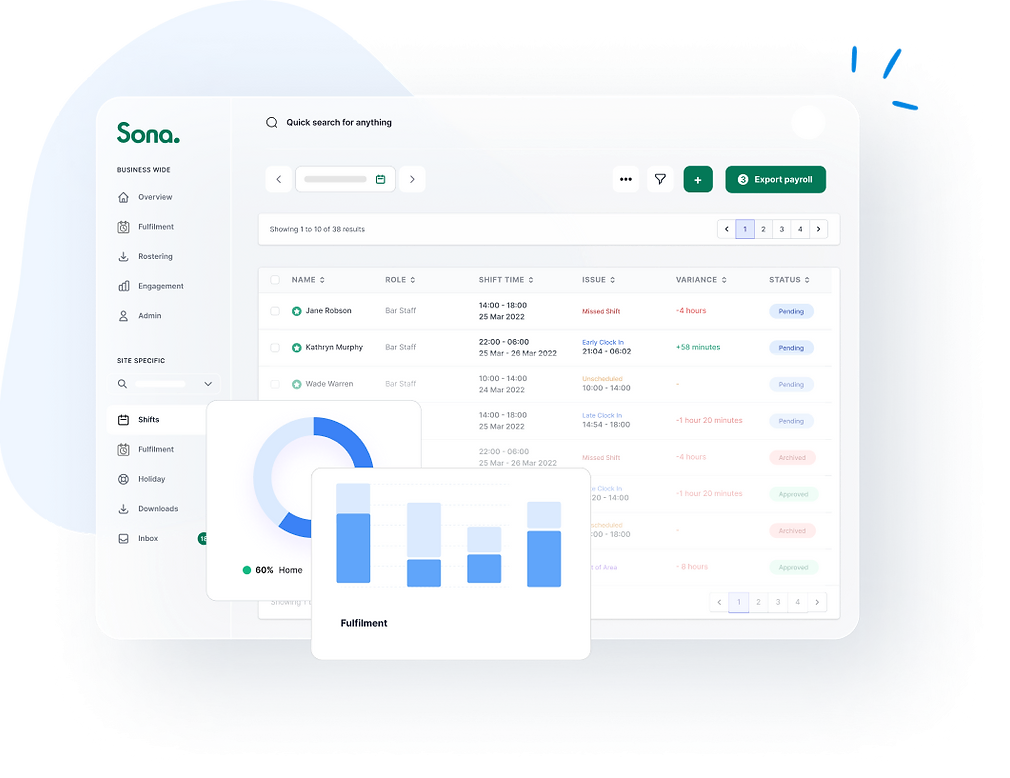 Employees are happier, work more and are more engaged when they have fair and equal access to overtime.
When our health and social care providers use Shift Filler, they report seeing more than double the number of social care staff regularly picking up extra shifts. This has boosted employee engagement, happiness, and company retention.
Book a demo
Sona integrates with your favourite systems
Get more out of your existing systems by connect them to your workforce through the Sona app.
How does Shift Filler improve shift fulfilment?
Shift Filler solves two common problems simultaneously.
The first is that the manual process of finding cover is too labour intensive for managers, so they don't have time to contact everyone who might be available.
The second is that staff who might be willing to take on more hours don't have full visibility of the shifts that are available at any given time.
Shift Filler provides a simple way of matching demand and supply in real-time. Our customers have shown that providing fast, easy access to overtime can significantly improve shift fulfilment rates in as little as a few weeks.
We already have rostering software - could we still use Shift Filler?
Yes. If your existing platforms don't provide an app for frontline staff or similar shift fulfilment features, a range of our functionality - including Shift Filler - can be added alongside what you already have.
However, should you wish to go even further in transforming your people operations, Shift Filler works best when paired with our next-generation rostering software. We also integrate with your other key people systems for a seamless experience.
How can our staff access Shift Filler?
Shift Filler is part of the Sona app, which is available on the Apple App Store for iPhone users and Google Play for Android users. Administrative level users can access their admin portal via pretty much any web browser.
Try before you buy with a free pilot
You can start reducing agency spend with a free pilot as early as this week.
Simply book a call with our friendly setup team, choose the setting you want to pilot in, send us the required data and we will handle the rest.
Our lovely customer team will take care of setup - no technical resources required.
1
Decide on pilot scope and setting
2
Send us the required data via secure transfer
3
We handle all setup and technical implementation
4
Start seeing results in no time at all!
Ready to see a short demo?
Select a time to speak with our friendly team.