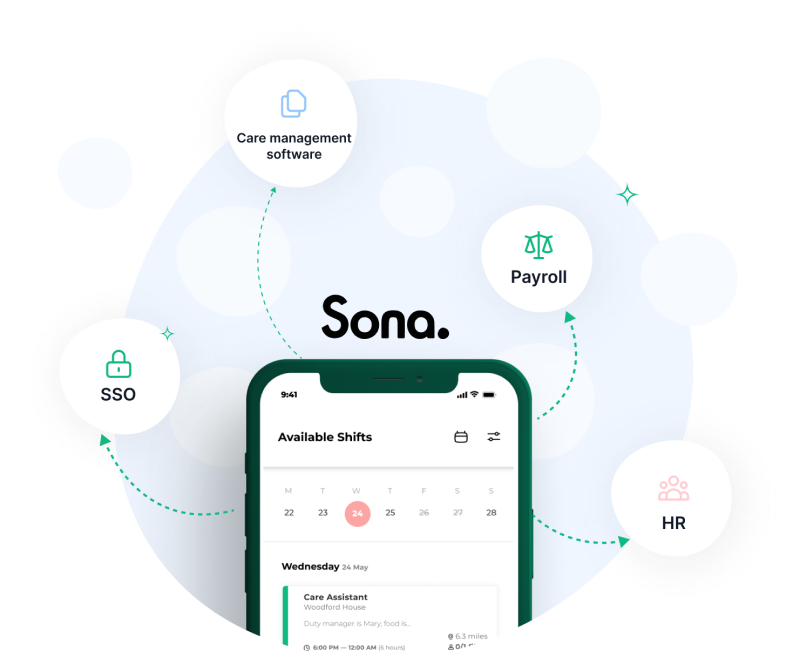 Integrations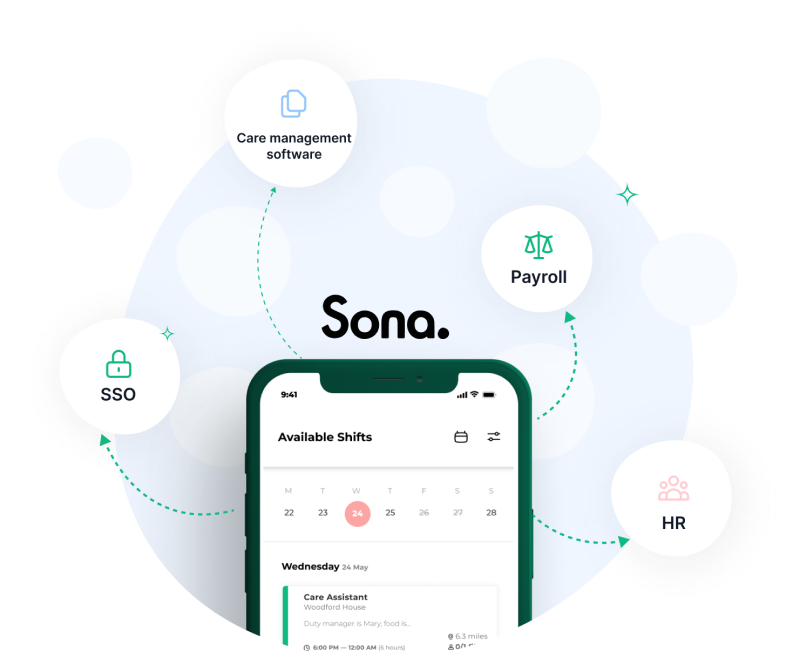 Sona can work hand-in-hand with your existing WFM and employee systems by:
Slotting in quickly and seamlessly
Grabbing employee data from HR systems
Grabbing shift data from scheduling or Excel
Grabbing holiday entitlement from your HR database
Over time, Sona aims to support your business with more and more core functionality, but to get started quickly we can slot into your existing setup today with no friction.
Book a demo
Used by 100,000+ frontline staff





Customise your own integrations via the Sona API
The Sona API allows you to integrate directly with the Sona platform for everything from links with vertical specific vendors to reporting and in-house tools. Documentation is available here.
If you'd like to build something with the Sona API, please feel free to get in touch through the live chat.
The team at Sona were very helpful and incredibly accommodating to all our requirements, ensuring that we could roll out very quickly and with minimal effort needed on our part.
The system is very well used and is now in all our homes with great results, with not just financial benefits seen but colleague morale having increased as they can easily see their rotas and also pick up extra shifts as they want to.
The intuitive e-rostering solution for modern frontline workforces
Loved by managers and employees alike.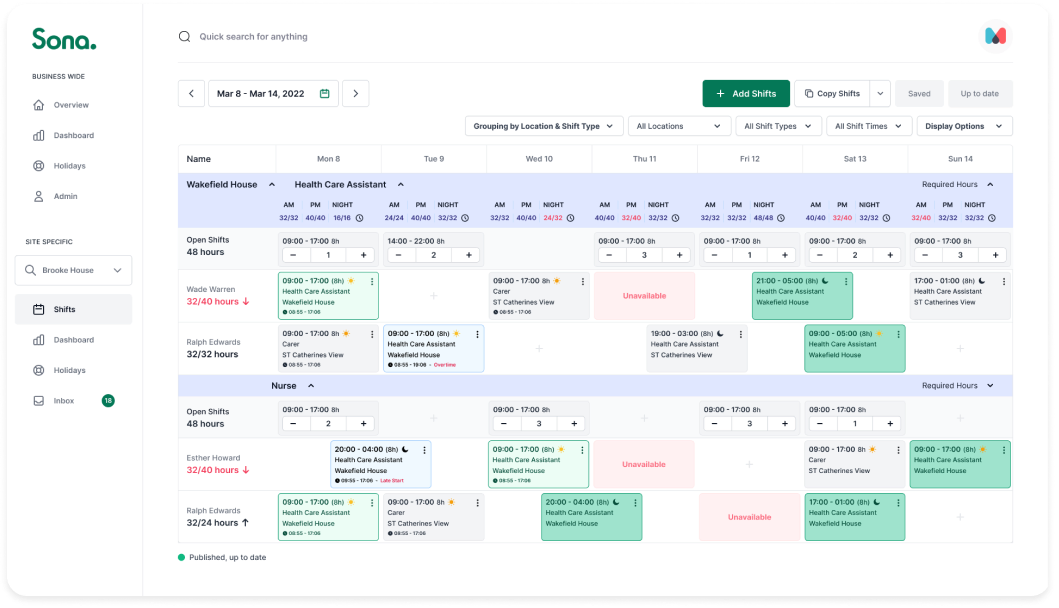 Sona integrates with your favourite systems
Get more out of your existing systems by connect them to your workforce through the Sona app.
Ready to see a short demo?
Select a time to speak with our friendly team.