Resources
Stories, insights and more on getting the best from your frontline workforce.
WEBINAR: Strategic rostering for exceptional care: The winning formula
Took place at 1pm, 17 July 2023

Becky Speight, Hayley Horwood and Richard Upshall looked at the key principles and best practices that can transform an organisation's rostering strategy.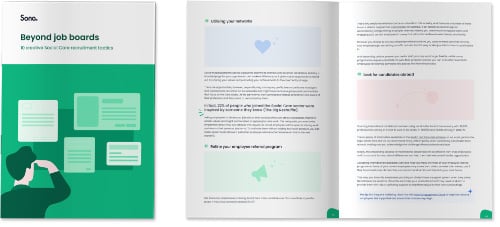 Beyond Job Boards
November 2023
10 creative Social Care recruitment tactics
A resource to help you expand your recruitment strategy beyond the tried and tested, and share ten ways you can reach more applicants and fill your open roles.
Leading the digitisation journey in Social Care
22 November 2023
Digital transformation is essential for organisations looking to be sector leaders. In this webinar, our experts will be breaking down the digitisation journey in order to help providers deliver an efficient solution for employees and residents, alike.