Sona Webinar Recap | Does Social Care Need a New Culture of Recognition?
Many Social Care workers feel under appreciated and undervalued–with two in five workers leaving their job due to not feeling appreciated enough. This webinar on Social Care recognition brings three field experts together to discuss how recognition is something many organisations fail to show to their workers, and it's affecting employee churn rates. Join us to explore the steps needed to ensure workers are feeling appreciated, valued, and wanting to stay.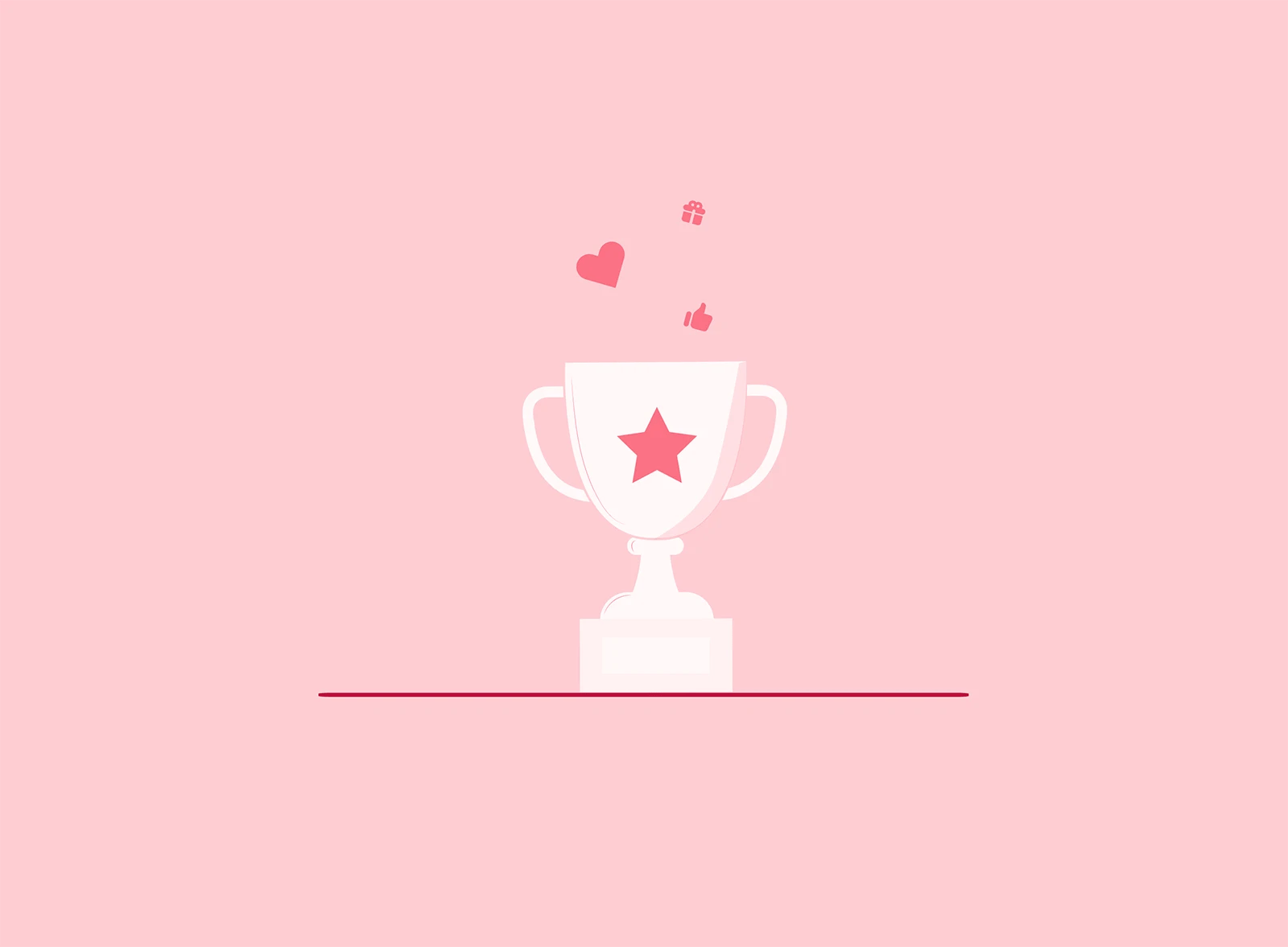 Here are the key takeaways from our latest webinar "Does Social Care need a new culture of recognition?" with Social Care experts Oli Johnson, Adam Purnell, and Neil Eastwood.
Sona's culture of recognition webinar running order
00:12 | Introduction of topic and speakers
07:09 | Do we need a new culture of recognition in Social Care?
09:24 | Importance of internal recognition.
13:42 | Benefits of recognition in Social Care.
22:32 | Appreciation Matters research results.
29:44 | Should people give praise more frequently?
36:22 | Key steps to creating a new culture of recognition programme.
56:13 | Final thoughts and acknowledgments.
Meet the panel
Oli Johnson, co-founder of Sona
After attending Reykjavik University and obtaining an MBA from Harvard Business School, Oli returned to London where he co-founded three different companies: Rainmaking Loft, Catapult, and most recently, Sona, a workforce management solution.
Sona's mission is to put technology in the hands of frontline staff—across sectors like health and Social Care—to transform how they manage their work and engage with employers.
Adam Purnell from the Institute of Health & Social Care Management
Adam is a big advocate for change and action in the Social Care sector. Adam mainly focuses on promoting a positive feedback and recognition culture within the organisations.
He first realised he had a passion for Social Care at 18 after witnessing the outstanding care his own father received whilst he was ill. At 21, he scored his first managerial role and since then has acquired and shared his experience and expertise at a local and national level.
Adam enjoys taking part in ICS workforce meetings and events as well as speaking and providing peer support. His efforts have been nationally and internationally recognised.
Neil Eastwood from Care Friends
Neil has worked in several organisations within the Health and Social Care sector, for over a decade. During this time, he founded two companies: Sticky People and Care Friends.
The first provides advice, tools, and support to Social Care and healthcare employers. The latter is an employee referral app for employers within this sector to expand their workforce based on personal recommendations from trusted staff.
Neil has also spent much of the last fourteen years writing a book: "Saving Social Care", which addresses the many challenges that the sector faces and provides tips to tackle these problems.
4 Key takeaways from this webinar on the culture of recognition
1) A new culture of recognition and praise in Social Care is needed
Social Care workers are constantly under enormous pressure, especially after the COVID-19 pandemic. Now more than ever, Social Care staff have more things to keep up with whilst trying to maintain a high standard of care.
Neil explains that, unfortunately, the more pressure workers are under, the less appreciation or recognition they receive. "The thing that loses out is that moment of saying 'well done' to somebody because you become task-oriented. And I think we've underestimated that we've lost the glue that keeps people coming into Social Care".
This under appreciation makes workers feel discouraged, their physical and mental health as well as their self-perception suffer, and eventually many of these workers will choose to leave the Social Care sector. During the last few years, shortages rose to 52% leaving an average of 165,000 vacancies to fill.
Adam then points out how we "should look at the wider picture when it comes to recognition as well, because we always talk about leadership being top-down". To him, praise and recognition need to also come from third-party sources.
"We always talk about how we learn from our leaders at the top and that sort of behaviour is learned and it transcends the ranks", says Adam. That's why government, regulators, and board of directors must instil a positive feedback and recognition culture into companies, that way managers are aware of it and pass it down to the care workers–cascading into a healthier, more constructive work environment.
2) There are some fabulous benefits to appreciation and recognition in Social Care
Our speakers discussed some of the main benefits of recognition in Social Care, and they are rife:
Remaining a viable business for employers, employees, and users
Being able to retain staff and decrease turnover
Increasing company profits
The turnover rate in Social Care is at 31% compared to 15% across other sectors in the UK. Recognition could play a crucial role in staff retention by showing appreciation and encouragement for the hard work these people do.
On the one hand, pay needs to be raised but that alone is not going to necessarily attract or retain workers. On the other hand, appreciation is usually secondary or completely forgotten. It doesn't cost anybody anything yet it does bring a big boost of encouragement for Social Care workers. 92% of them said that they would be a lot more satisfied with their current job and would be encouraged to stay if they were shown more recognition.
3) Sona's research results show Social Care statistics could improve if a recognition and appreciation culture was implemented
Sona's research, Appreciation Matters, has some incredible findings. Its main results show:
2 out of 5 employees in the Social Care sector have left due to not feeling valued
3 in 4 employees who do receive some form of recognition monthly said they are happy with their current job
Labour turnover is 31% lower at companies with a recognition culture
Neil comments on how he's not at all surprised by this data because the vast majority of employees who quit cited "personal reasons", but according to him, "That doesn't tell you the real reason why, and they probably don't want to say to the manager that's asking them that, 'actually it was you that seemed to ignore me and didn't support me', so I think there's certainly a lot more".
On the contrary, Adam explains that he is surprised by how low the statistics are, given that the sector faces so many inconsistencies for workers, such as the lack of shift flexibility that Social Care organisations have. He says that "you're instantly isolating people" if companies only provide 12-hour shifts or no shifts outside school hours. "Recognition is recognising people's lives are different. People's needs are different. People's wants for working conditions are different", he says.
Oli adds that the research shows how the number rises from 41% to 72% when the care workers who have seriously considered leaving their job are included. He mentions how the number rises even further, to 81%, when asked if praise was important, mentioning that the lack of it was the main cause for leaving their job. This is clear evidence as to why every care provider needs an employee recognition programme.
4) There are some simple things companies can do to create a new culture of recognition which will help improve the sector
Improving working conditions will lead to having happier, more productive staff. Some of the key steps managers can start taking to support them include:
Changing the culture of complaints and inspection to a more positive, leadership-fueled environment. Being constructive and proactive instead of aiming to point out only the negative aspects of a care home and its workers brings better results.
Tailoring positive feedback to each person by praising them in a non-generic way, so that every worker feels that the feedback is genuine.
Allowing cross-leadership and cross-recognition among the care workers in order to improve relationships across teams and work together more efficiently. If there is an open communication channel among all, better results will be achieved.
Safeguarding communication space and time for employees to feel safe and encouraged to talk to their managers without repercussions.
Respecting workers' time off is another way to show appreciation. This lets them know they deserve the time off work, and to rest.
Lastly, from a managerial role, a simple step to take is to go around asking employees if they feel appreciated and recognized at work. This helps set up a positive environment for newcomers and makes leadership more approachable for all.
Improve employee recognition and see your Social Care workforce thriving
Social Care is in desperate need for a reform to its recognition culture. Compassionate leadership could fix many of the problems the field faces by showing workers they deserve appreciation and praise, and that their work is valued. Creating a positive workplace will lead to staff retention and greater overall satisfaction for organisations, staff, and the people being cared for.
Enjoyed this article? Let's stay in touch 👋
If you liked this article, why not subscribe to our newsletter to get the latest news and views delivered straight to your inbox?